Wedding Budget Template For Google Sheets & Excel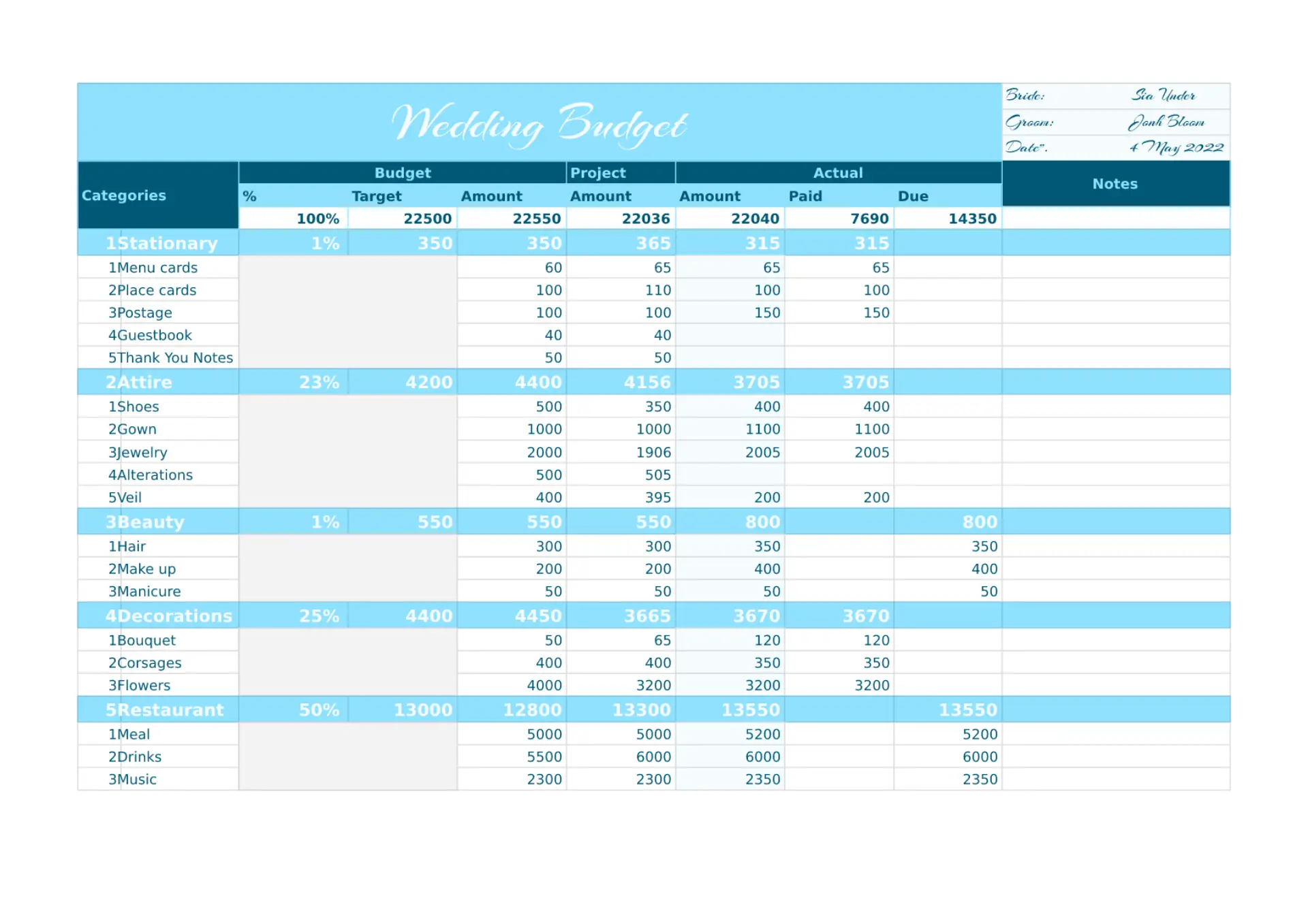 Despite rising prices every year, your wedding budget should be based on what's important to you, not a general idea of the average cost of a wedding. The use of the wedding budget template for Google Sheets can allow you to find out the most effective way for the planning of this type of the expenses. One of the largest and most important items of expenditure includes:
The cost of renting your wedding venue
Banquet menu
Alcohol
Buffet menu
Cost of additional venue services
Often catering companies and restaurants provide equipment rental and lighting services as part of their services. The wedding budget templates for Google Sheets can allow all of the users to develop the effective files that can reflect the necessary data aimed at the management of the expenses needed to organize this event by meeting the preferences and desires of the future married couple. The wedding budget is the basis of your celebration, which is why it is so important to include all, even the smallest, expenses in it. Today we have compiled for you a list of additional costs that you should not forget about when preparing.
Wedding printing is not only invitations and seating cards, but also menus, Save the date cards, thank you cards and much more. Therefore, before determining the amount of printing costs, make sure that you take into account all its elements. Additional outfits, such as a bachelorette party dress, a second wedding day dress, or a cocktail dress for a pre-wedding party, should also be added to the shopping list. Welcome baskets are a way to show concern for guests who have come to a wedding from afar. These may include a light snack, refreshments, a city map, and a list of local attractions.
Prev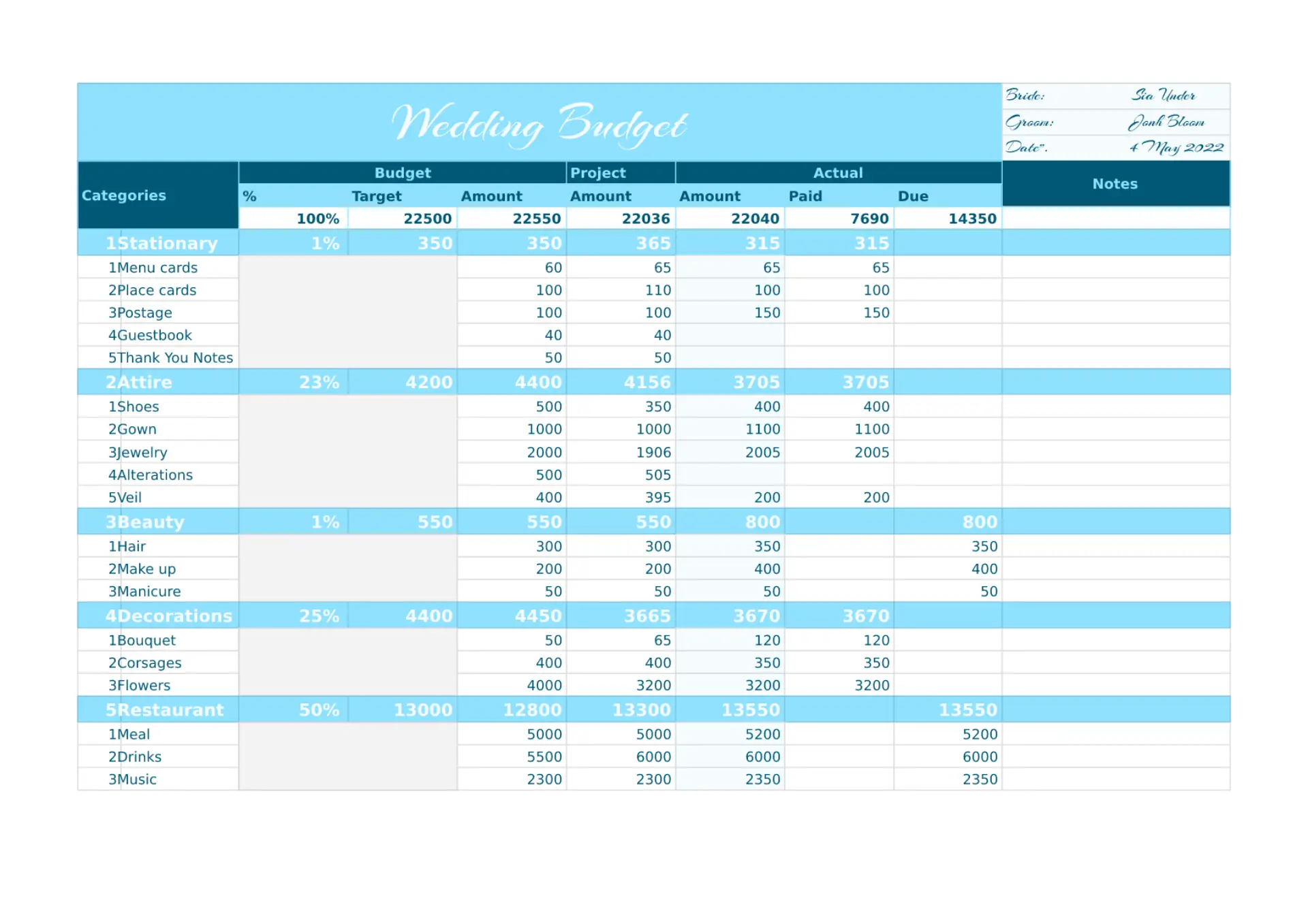 How to edit template in 3 steps?
Step 2

Choose file (in menu)