Spending Sheets Template For Google Sheets & Excel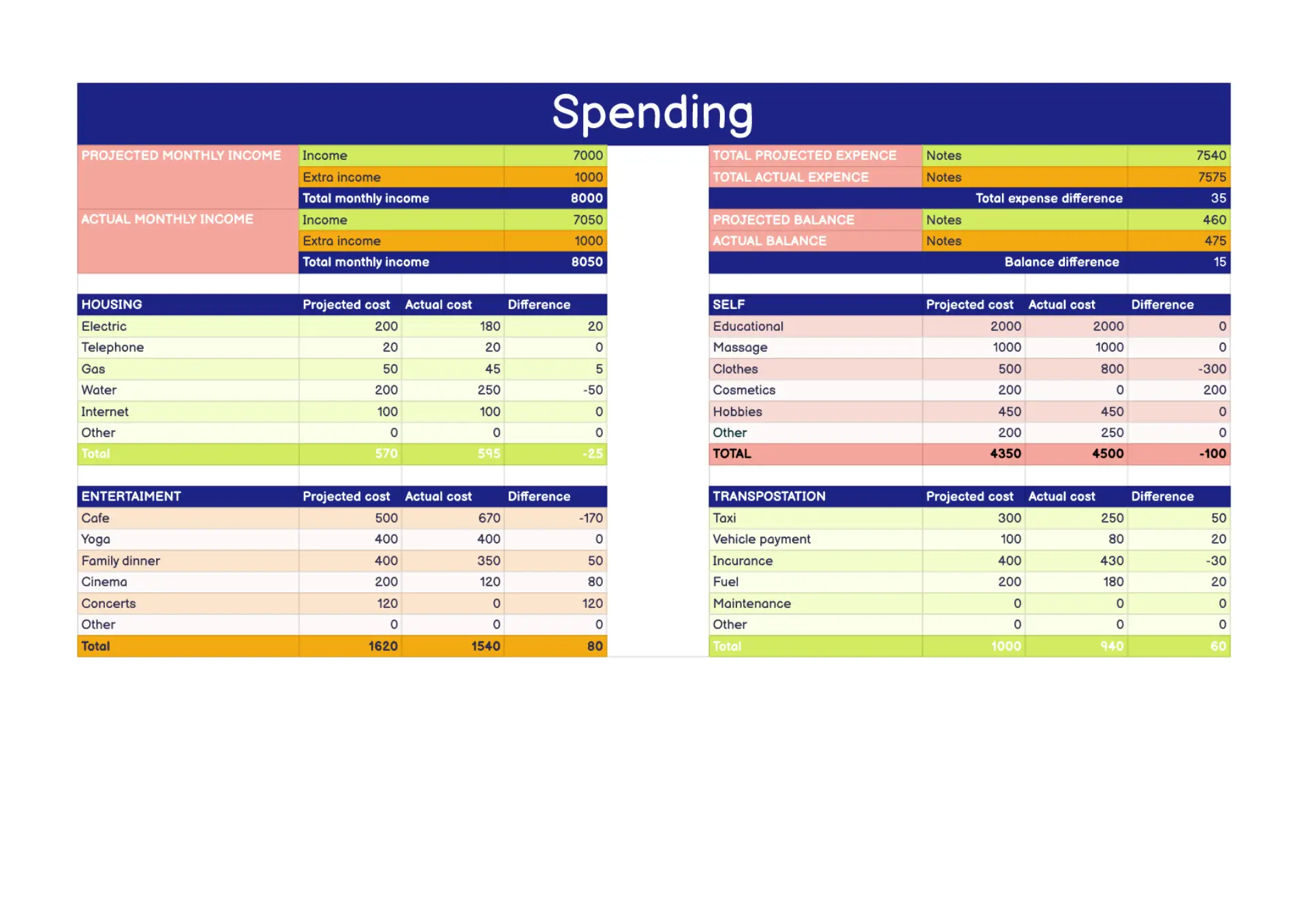 The list of spendings of any company and even the average person requires well-thought-out monitoring and analysis. In this case, an opportunity to save money and avoid unjustified expenses can appear. Do not lose this chance to become more successful in your area of activity. Therefore, their cost is included in the composition of expenses during the useful life by depreciation. The spending template for Google Sheets gives all the visitors of the website a chance to control the flow of expenses. This type of the templates can include such data as:
Projected monthly income
Actual monthly income
Total actual expenses
The spending template for Google Sheets is the most productive and simple way for the creation of the documents representing an integral part of the company's financial statements. The costs of running an enterprise in accounting have been separated into a single category relatively recently. Such costs do not directly participate in the formation of the production cost of products. Therefore, in most cases, they should be taken into account only at the stage of showing the financial result. The non-inclusion of administrative expenses in the cost of sales somewhat limits the ability of the enterprise to quickly determine and adjust the optimal levels of profitability and sales prices. This drawback is eliminated by the introduction of additional on-farm accounting, in which it is possible to generate arbitrarily detailed data on the composition of administrative expenses. In such accounting, the addressee of which is known, are attributed directly to the identified unit or batch of products, and indirect costs are distributed among batches of products according to requirements convenient for the company. This approach becomes possible through the use of the templates.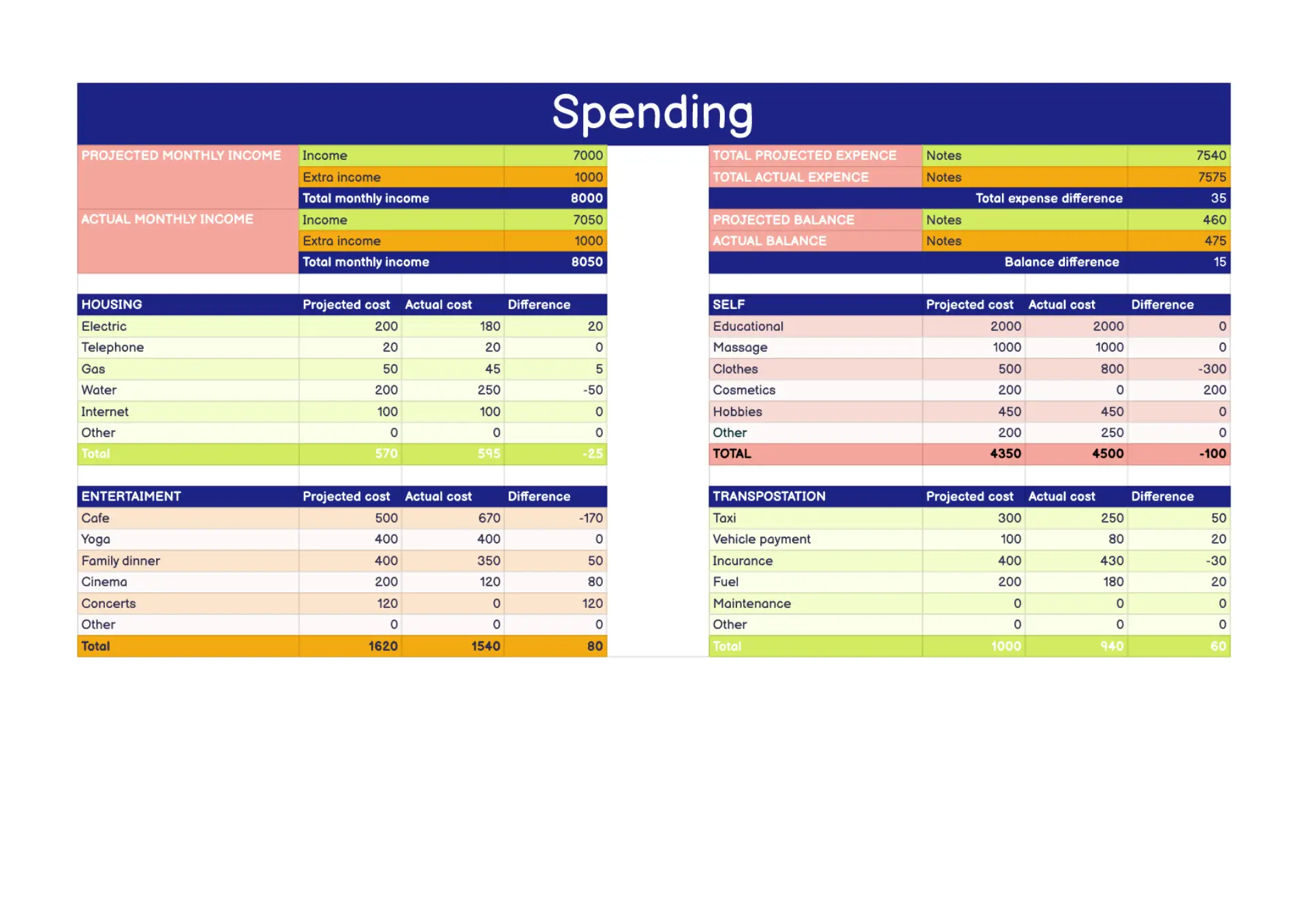 How to edit template in 3 steps?
Step 2

Choose file (in menu)