Sheets Purchase Order Template For Google Sheets & Excel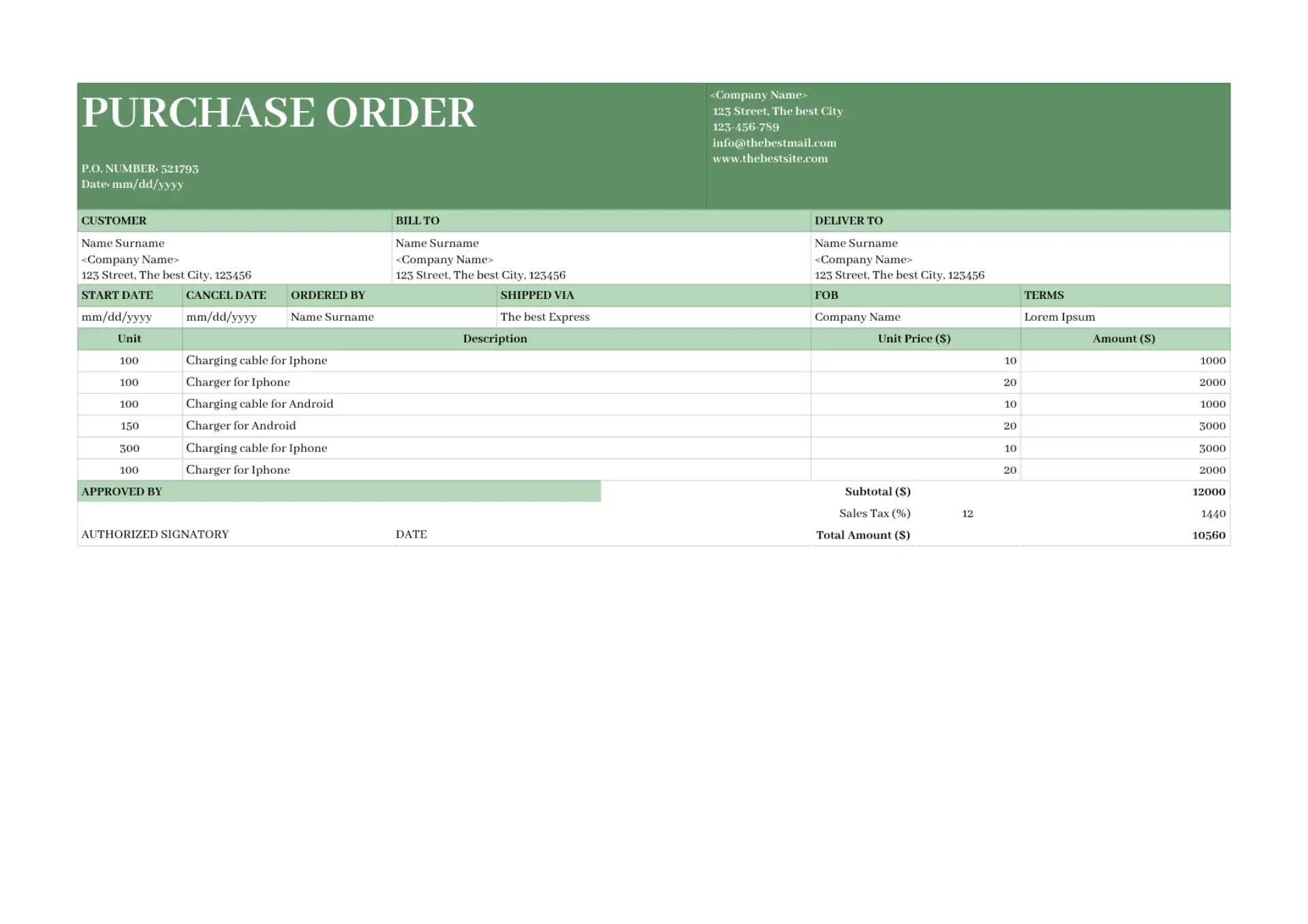 The use of the template for Google Sheets to create purchase orders is the most productive approach to solve the issues caused by the absence of necessary knowledge and experience. The templates can show such benefits as:
The built-in formulas for further calculations
The well-thought-out structures
The list of the details that the users should take into account during the process of the development of this kind of the documents
The template for Google Sheets to develop a purchase order can make the process of the creation of this type of the files available for all people without the presence of certain knowledge. Purchase order represents a numbered order document presented by the Buyer to the Supplier for the purpose of supplying goods and performing work. The document contains information about goods/work, a list of goods, certification data, contractual terms. The properly prepared procedure of purchase is a basis for a successful deal. This process requires a lot of time and effort. In this case, the templates can turn into a guarantee for the correct filling of all documents. This point is especially significant when it comes to a great number of the deals that the companies conduct every day. In this case, the clients can express a high level of encouragement towards brands by increasing the level of sales and demand. The templates can turn into an effective tool needed to achieve the desired goals for the development of the business relations and communications. This approach can turn into a basis to increase the improvement of customer orientation aimed at the need to achieve the desired goals in the business area of activity to meet the needs of the clients.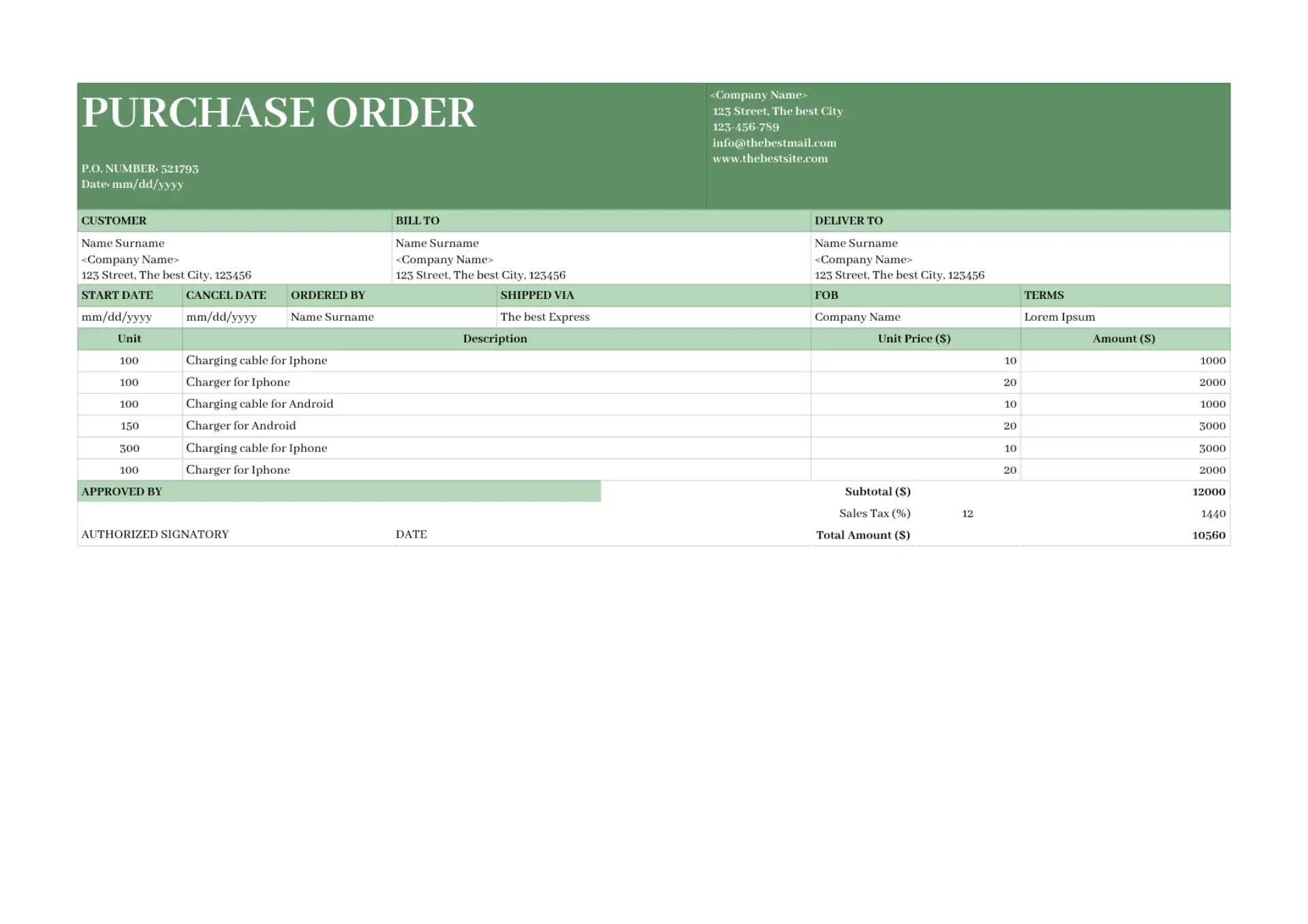 How to edit template in 3 steps?
Step 2

Choose file (in menu)