Personal Finance Template For Google Sheets & Excel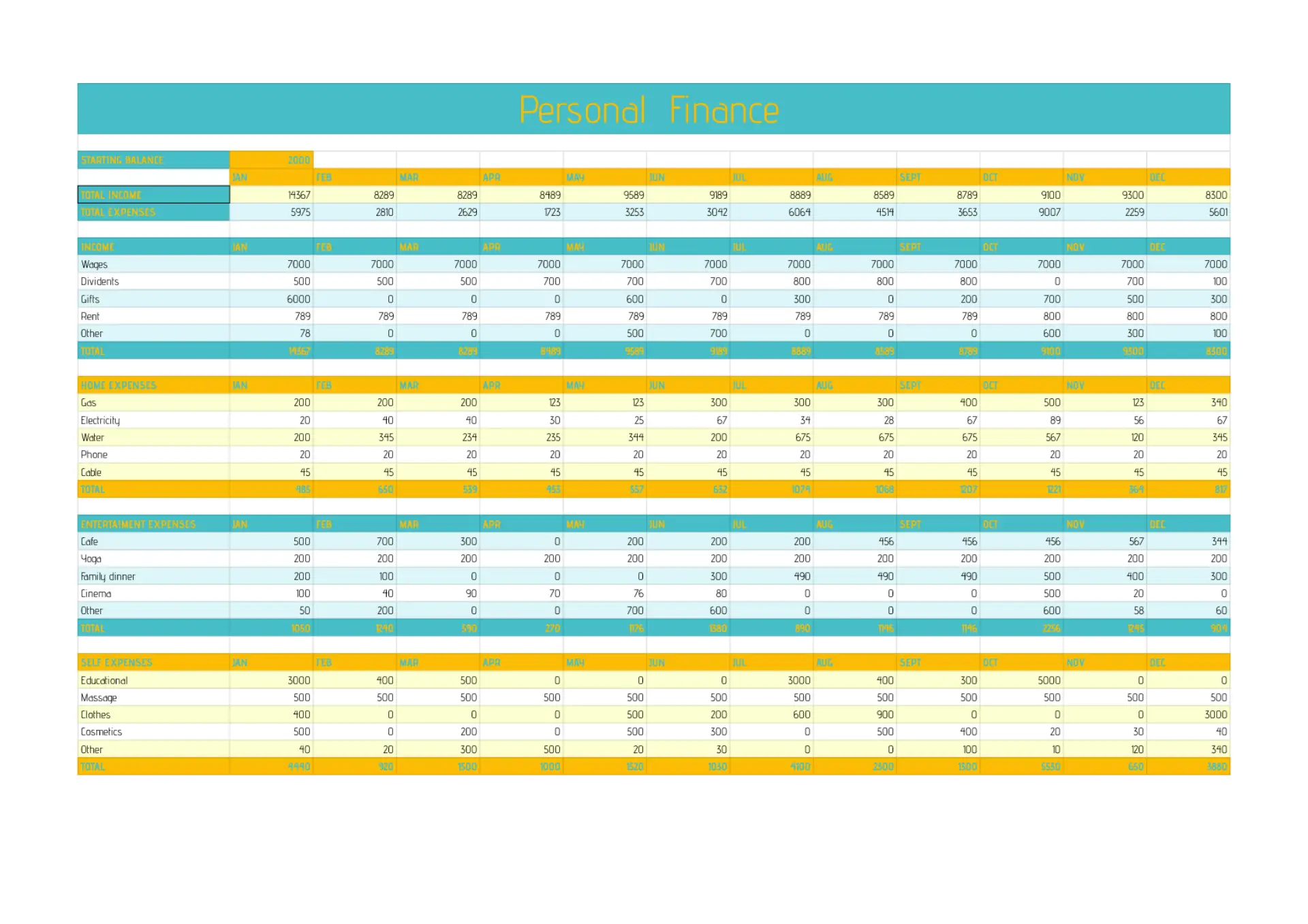 The basis of financial literacy implies the planning and accounting of personal finances. Each person needs to be able to draw up and plan personal or family budgets, and keep records of personal finances. This approach is necessary to:
Always be aware of your financial movements
Rationally use the available financial resources
Create savings and capital for investment
The personal finance template for Google Sheets provides all individuals with an ability to be more mindful about finances. The ability to manage money wisely is an especially valuable quality in a financial crisis, when the purchasing power of the population is declining, inflation is rising, and exchange rates are completely unpredictable. A personal investment expert can help with investing money, but they may not always be able to see the full picture of your financial condition.
In this case, the use of the personal finance templates for Google Sheets allows you to avoid the need to hire this specialist by having the resources to complete these tasks independently. You should use this opportunity to save money by overcoming the habit of spending money recklessly. When people plan to make investments, they only think about profit and do not think that losses are possible. Sometimes people do not do elementary mathematical calculations.
The data reflected in the sheets will give you a chance to find out your overall financial situation. People usually look for quick ways to make a decision. Everyone likes to rely on ratings or read expert forecasts. But in the modern world, everything changes too quickly. The use of the sheets with the personal data about the finances will allow you to take into account your resources during the process of decision making.