Income Statement Template For Google Sheets & Excel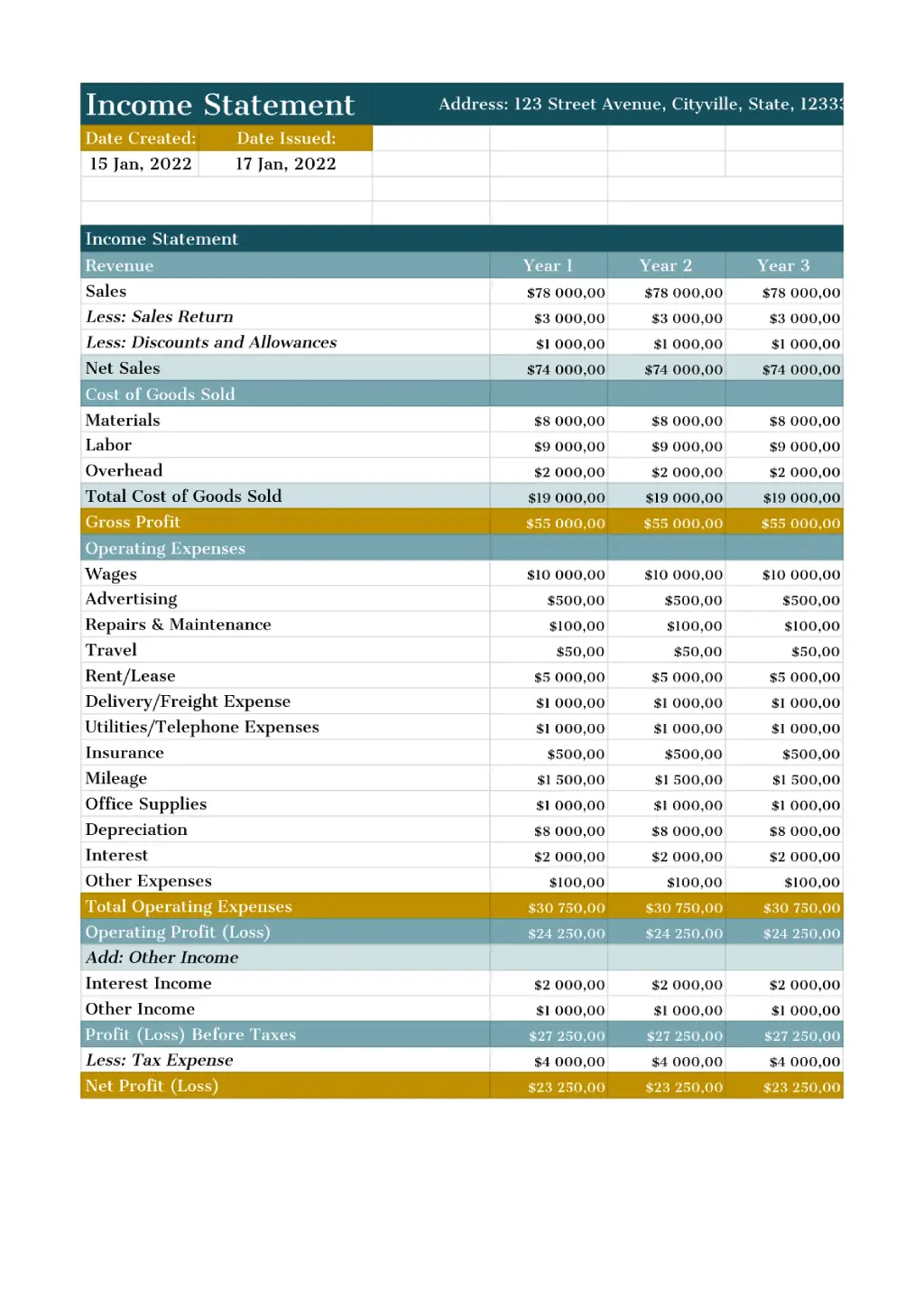 The purpose of preparing an income statement is to determine how much profit a company has made during this period and to inform users of financial statements about this. When compiling this report, as well as the balance sheet, certain principles are used that are common to all companies, regardless of their organizational and legal form.
The income statement template for Google Sheets provides the users with an opportunity to meet all of these rules during the development of this type of the documents. It can include the information describing such aspects as:
Gross profit
Total operating expenses
Net profit
The presence of a wide range of the options for the editing provides the users with an opportunity to introduce any types of the changes. This approach allows the individuals to control the financial situation by having a chance to form action plans needed to achieve certain goals. The income statement templates for Google Sheets is the most effective way to save time and effort by performing routine activities.
The profit and loss statement shows the total revenue received for a certain period, reduced by the total expenses incurred. The difference between total revenue and total expenses is either profit or loss. The income statement is prepared on an accrual basis. You can also reflect this type of the data in the sheet. The profit and loss statement is used to evaluate the effectiveness of the company's operations and is one of the most important sources of information about the results of its activities.
Due to the fact that capital expenditures are presented in the income statement in a "smoothed" form through depreciation, it is often a convenient tool for not only evaluating a company's performance in the past, but also forecasting its earnings in future periods.