Expense Tracker Template For Google Sheets & Excel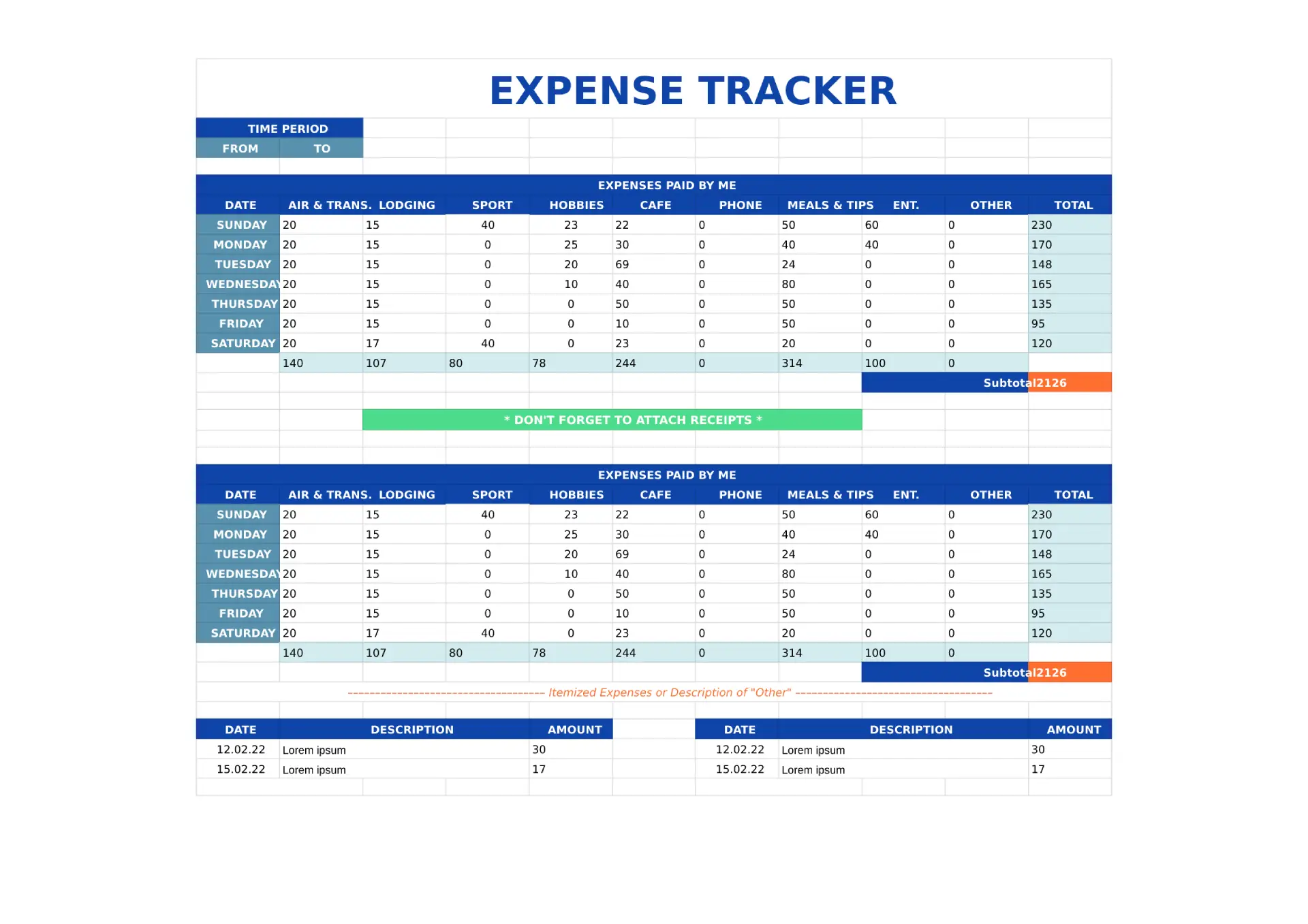 Learning how to effectively track spending is an essential part of managing your spending habits and gradually building a strong financial base. By tracking spending, you can determine when money is being spent on essentials or purchases that do little to get in the way of real value. There are several ways to track expenses, with most requiring the creation and maintenance of some sort of household budget and a means of documenting every transaction that occurs during a calendar month. The use of the expense tracker template for Google Sheets can turn into an effective way to follow the complex approach needed to monitor the finances in general. The expense Google Sheets templates have such benefits as:
Simple structures
The thoughtful grouping of data
The simple ways to change data
The expense tracker template for Google Sheets can include minimum data or cover different areas of the financial flows based on the needs and preferences of the users. To effectively track expenses, it is recommended that you start with a budget plan. Budgets allow you to determine how much of your monthly net income will be allocated to various obligations such as food, clothing, utilities, rent or mortgage payments, and other needs. Many budgets also set minimum contributions to savings or investment accounts paid out each month.
With a workable budget, it will be much easier for households to track spending and qualify every purchase. The templates can turn into a perfect reflection of this data for its further use. Reviewing total spending at the end of the month is also an important strategy when it comes to how to keep track of spending. When counting the totals of what was spent on items such as food or vending machine snacks, many people find that they spent much more than they realized.