Customer Database Template For Google Sheets & Excel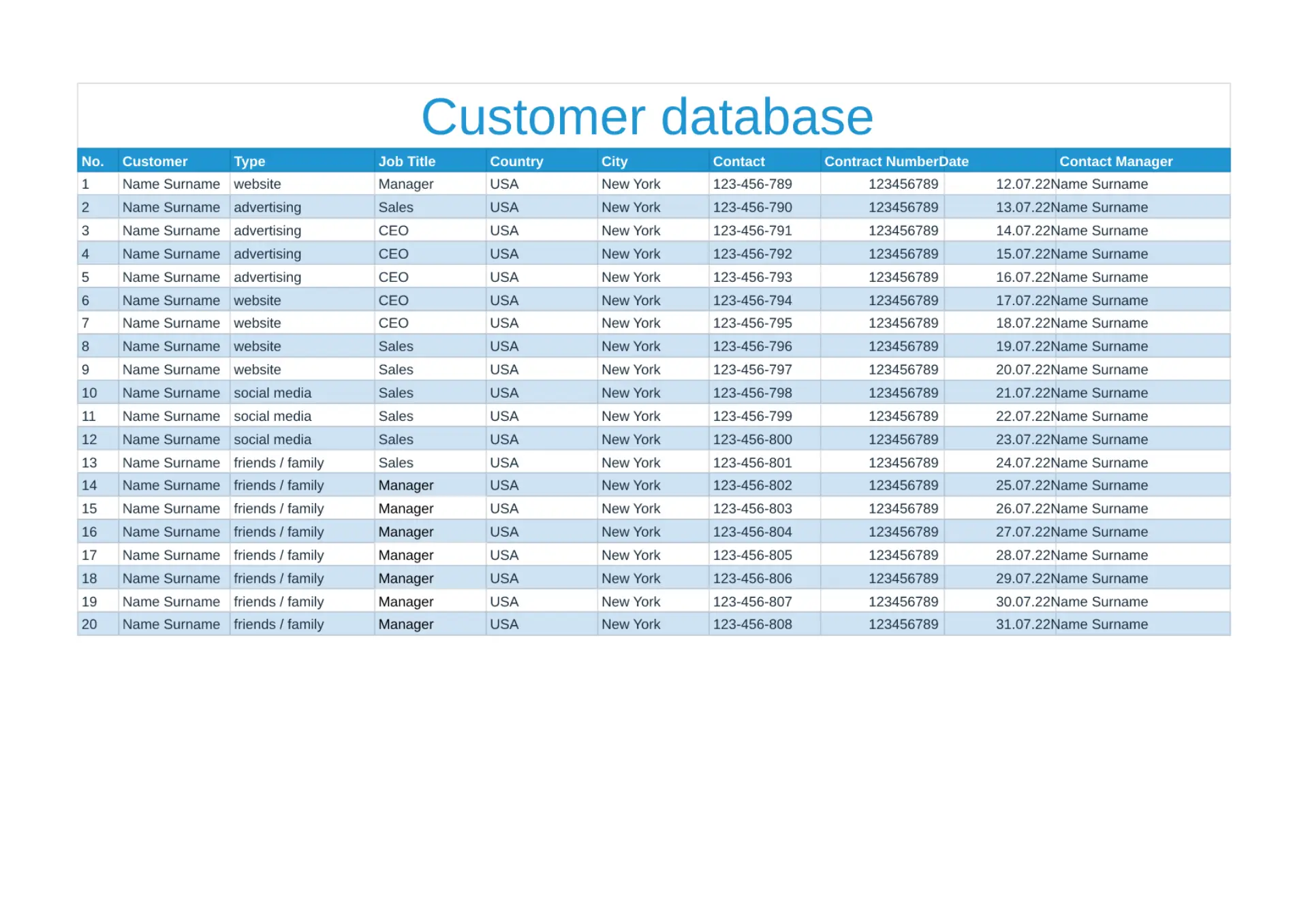 The customer database is a set of information about customers who at different times entered into a deal with the company, purchasing a product or service. The customer base is found not only in B2C, but also in B2B. Sometimes businessmen also store information about possible buyers. In any case, the database always needs to be updated. Its management is synonymous with constantly striving to increase sales. The customer database template for Google Sheets represents the already developed files to fill them with data by saving time and effort. The increase and development of the client base contributes to the formation of a more effective sales strategy.
With information about the target audience, marketing specialists better understand what products to launch on the market and how to motivate customers to buy. The presence of such a database allows you to establish feedback with customers and create an effective loyalty program. Using the mailing list in instant messengers or by email, which is in the client base. The specialists in this area can distribute individual offers for each specific buyer. The customer database templates for Google Sheets can turn into the well-thought-out approach to:
Store data
Reflect marketing plan
Analyze the target audience
Most often, the client base is formed spontaneously. In this case, it is formed gradually. However, the best option for managing the customer base is to purposefully fill it with the contact details of existing and potential customers.
Even if the database already exists and needs to be edited. It is important to include only key customer data in it. In any case, the client base should include only the most important information. You do not need to include unnecessary information in the database that you will not use in the future.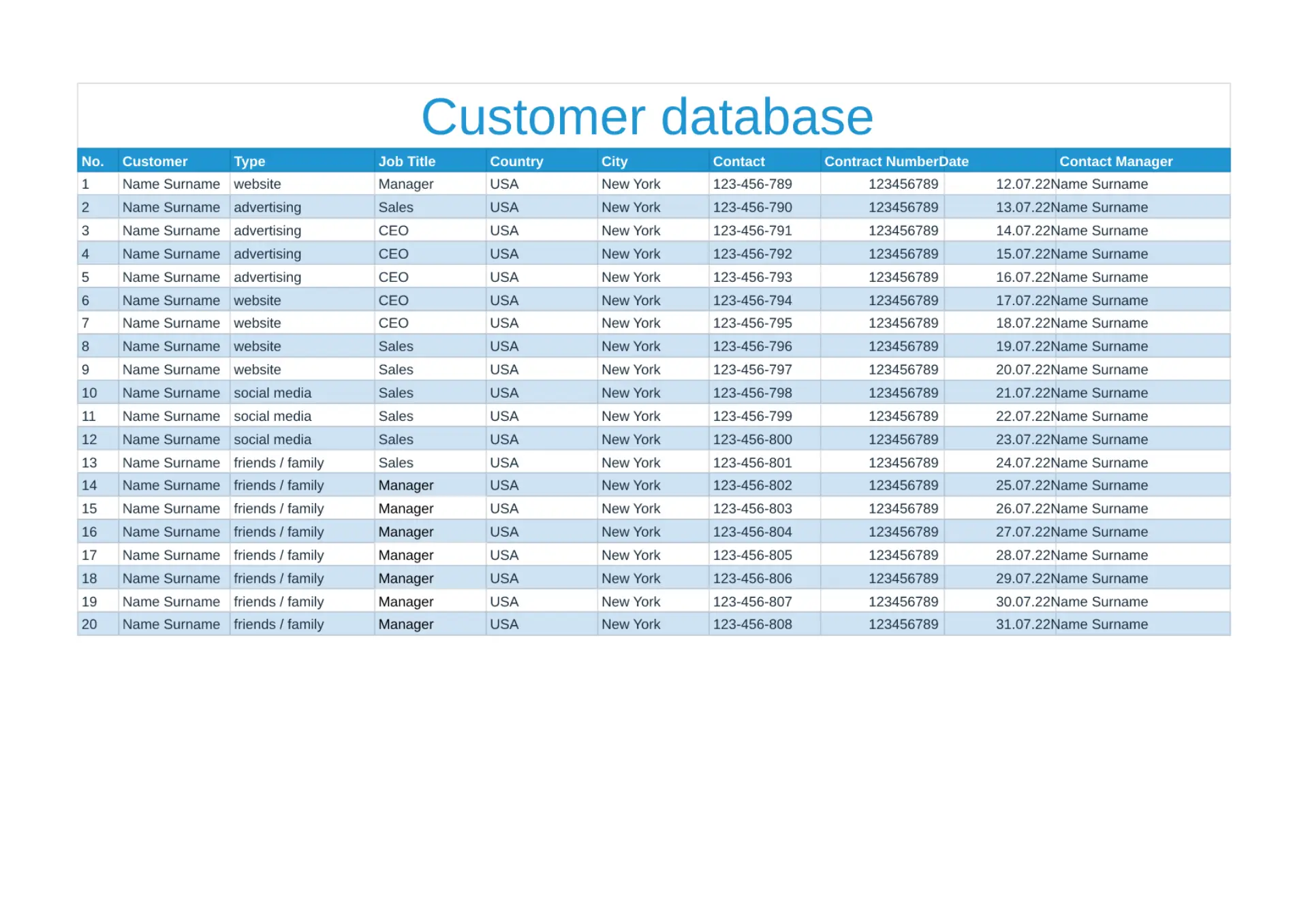 How to edit template in 3 steps?
Step 2

Choose file (in menu)