Cash Flow Template For Google Sheets & Excel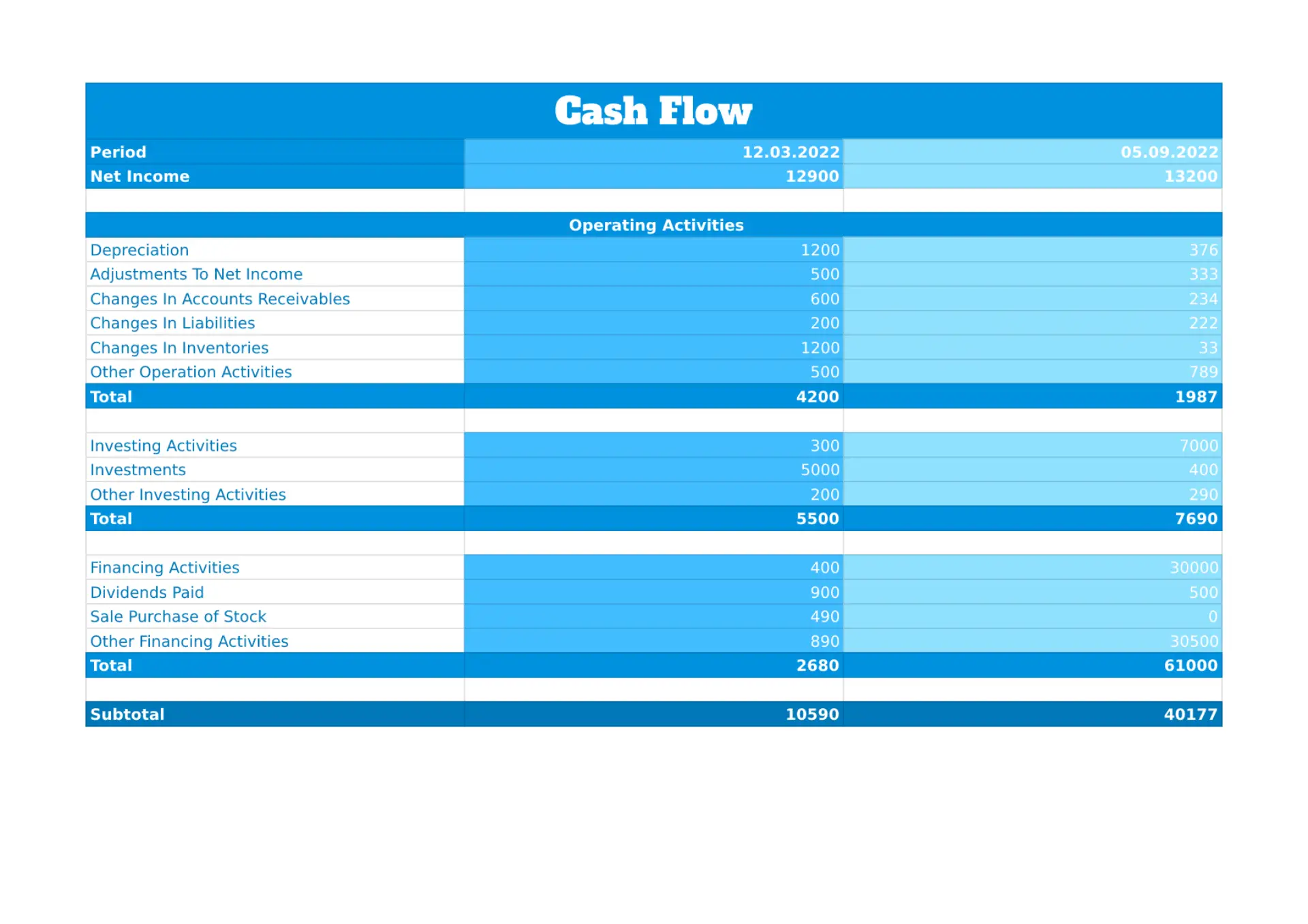 The well-thought-out approach aimed at the management of the cash flows can bring such benefits as an opportunity to:
Choose the potential clients
Put in place procedure to control that your counterparties pay their bills on time
Secure a deal
These action algorithms can become a great beginning of the new stage of the company's development. The cash flow template for Google Sheets can turn into the most effective way to monitor the financial situation for the businessmen. This approach does not require the need to use specific skills. All tasks can be done in a few clicks. Cash flow calculation is simply a comparison of cash receipts and payments over a certain period of time. Cash received should correspond to your cash receipts from bills paid by your customers, and cash spent corresponds to your business obligations. The cash flow template for Google Sheets provides an opportunity to develop the visualization of the process that requires control. Cash flow characterizes the degree of self-financing of the enterprise, its financial strength, financial potential, profitability. The financial well-being of the enterprise largely depends on the inflow of funds to cover its obligations. The absence of the minimum required cash reserve may indicate financial difficulties. An excess of cash can be a sign that the business is incurring losses. Cash flow analysis is one of the key points in the analysis of the financial condition of the enterprise, since it is possible to find out whether the enterprise was able to organize cash flow management so that at any time the company had a sufficient amount of cash at its disposal. The templates can turn into a chance to solve these issues.