Business Budget Template For Google Sheets & Excel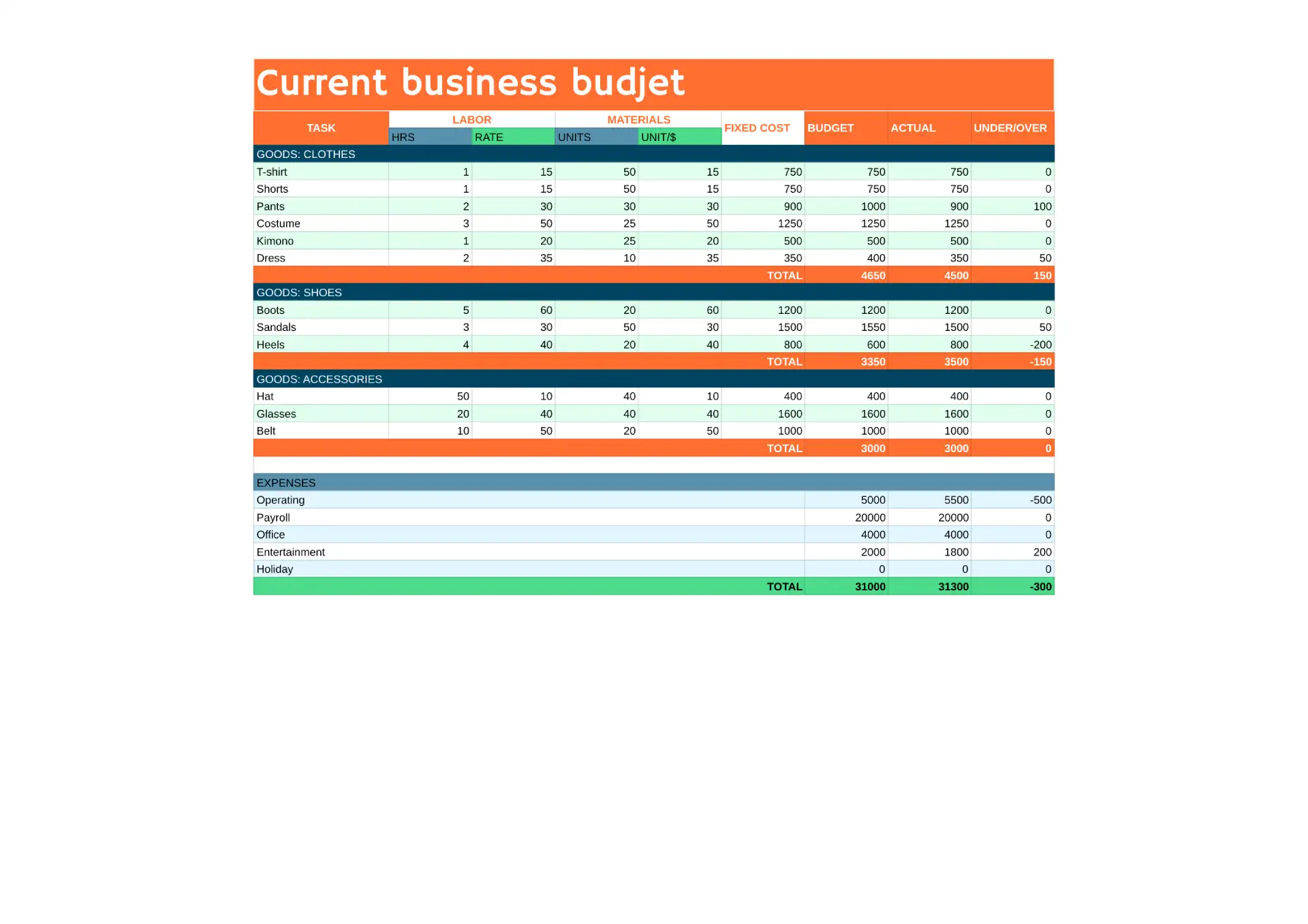 Business budget is a complex and multilevel concept covering a wide range of the details needed to take into account during an analysis of companies' financial flows. The income and expense budget of a business determines its profit and cost for the company.
The foundation for the preparation of the project budget includes the contracts with the customer and the estimate of the costs of the business processes. The structure of the business budget implies two components including income and expenses planned taking into account the timing of their activation in accordance with contracts.
Revenues and expenditures should be decomposed into income and expense items. The use of the business budget template for Google Sheets provides the individuals with a chance to create this types of the files without:
Skills
Knowledge
Financial spending
Business budgeting should start as early as possible. Business profitability assessment should take place from the moment of project assessment and preparation of the technical proposal. The business budget template for Google Sheets allows you to complete all necessary calculations.
The final budget implies that a certain business requires constant assessment by using this data as a prerequisite for the introduction of a certain action algorithm. Business budgeting is a complex process based on certain rules and interdependent indicators. To improve the accuracy of calculating the business budget, various programs for automating management accounting can turn into an integral part of this process.
However, the use of the sheets can replace them by providing you with the unlimited possibilities. These Google Sheets budget templates allow you to use these documents to make both preliminary calculations and form the final budget of the business. The document fixes the planned direct and indirect costs by items of turnover for a period.