Work Schedule Template For Google Forms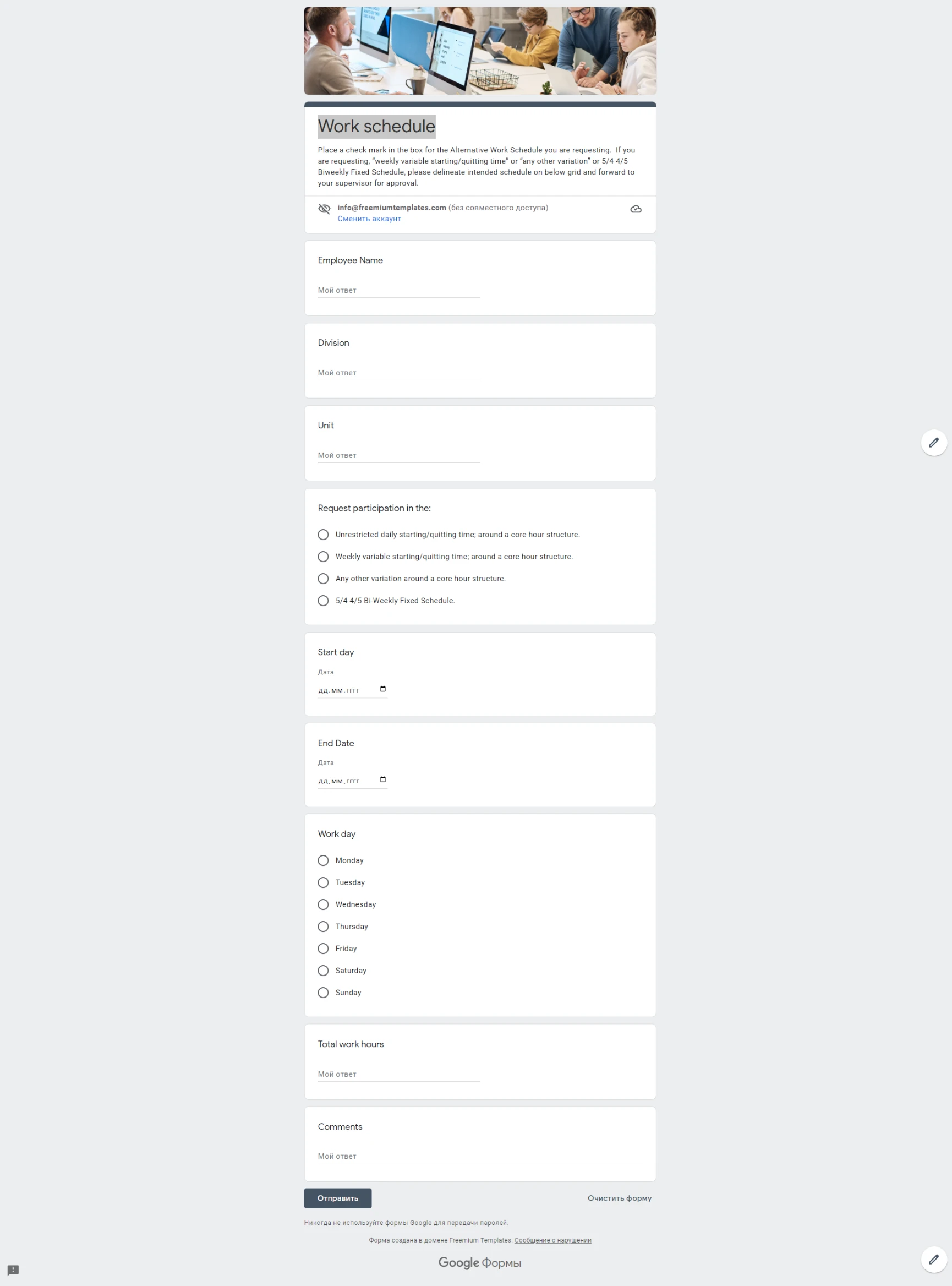 Data helps businesses assess their performance to understand where they have failed in the past. Based on this data, they make changes to their strategy that have already yielded positive results, and eliminate practices that have not lived up to expectations. Some of the metrics tracked relate to employee productivity. This is exactly the aspect that allows companies to keep employees loyal and get the most out of them. Thus, in order to increase the productivity of employees, the enterprise needs to monitor the activities of both employees and the business as a whole. Once it has collected the data, it can use it to make changes to its current strategy and thereby have a positive impact on business productivity.
The use of the work schedule template for Google Forms can provide the specialist with a chance to conduct a multilevel analysis needed to develop the perfect working plan.Time management includes a number of elements that give a significant reduction in the time required for the implementation of various production processes by providing the managers to:
Become more productive during the work day
Achieve more results
Increase the level of the competitiveness
Lean production is a concept of managing a manufacturing enterprise based on the constant desire to eliminate all types of waste. Lean production involves the involvement of each employee in the process of optimizing the business and the maximum focus on the consumer. In order for production managers to understand what can be improved, they must look at the existing workflow and identify weaknesses. Do not lose a chance to take your business to the next level of its development by obtaining additional opportunities through the use of the schedule templates for Google Forms.
Prev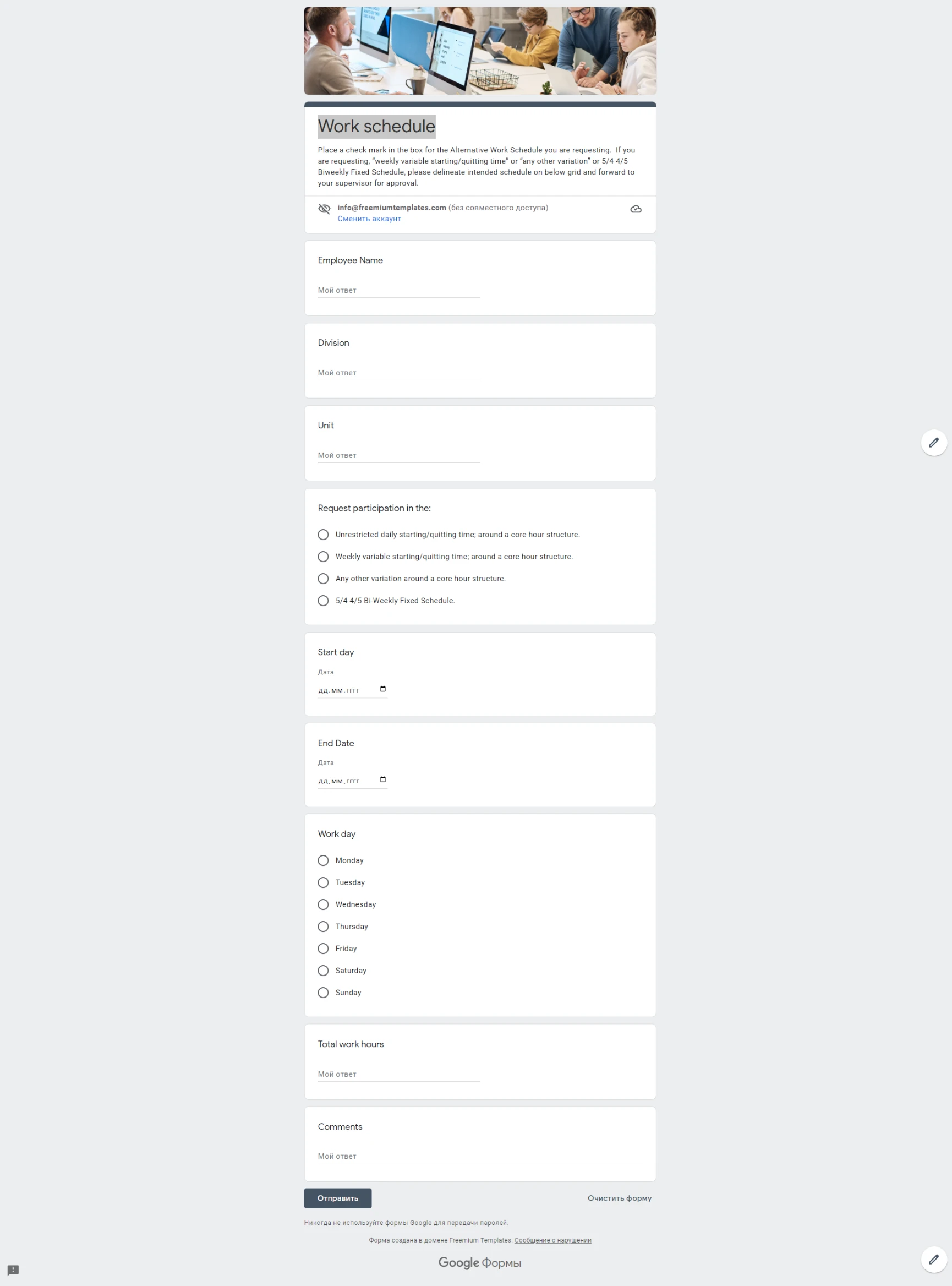 How to edit template in 3 steps?
Step 2

Choose file (in menu)