Scheduling Template For Google Forms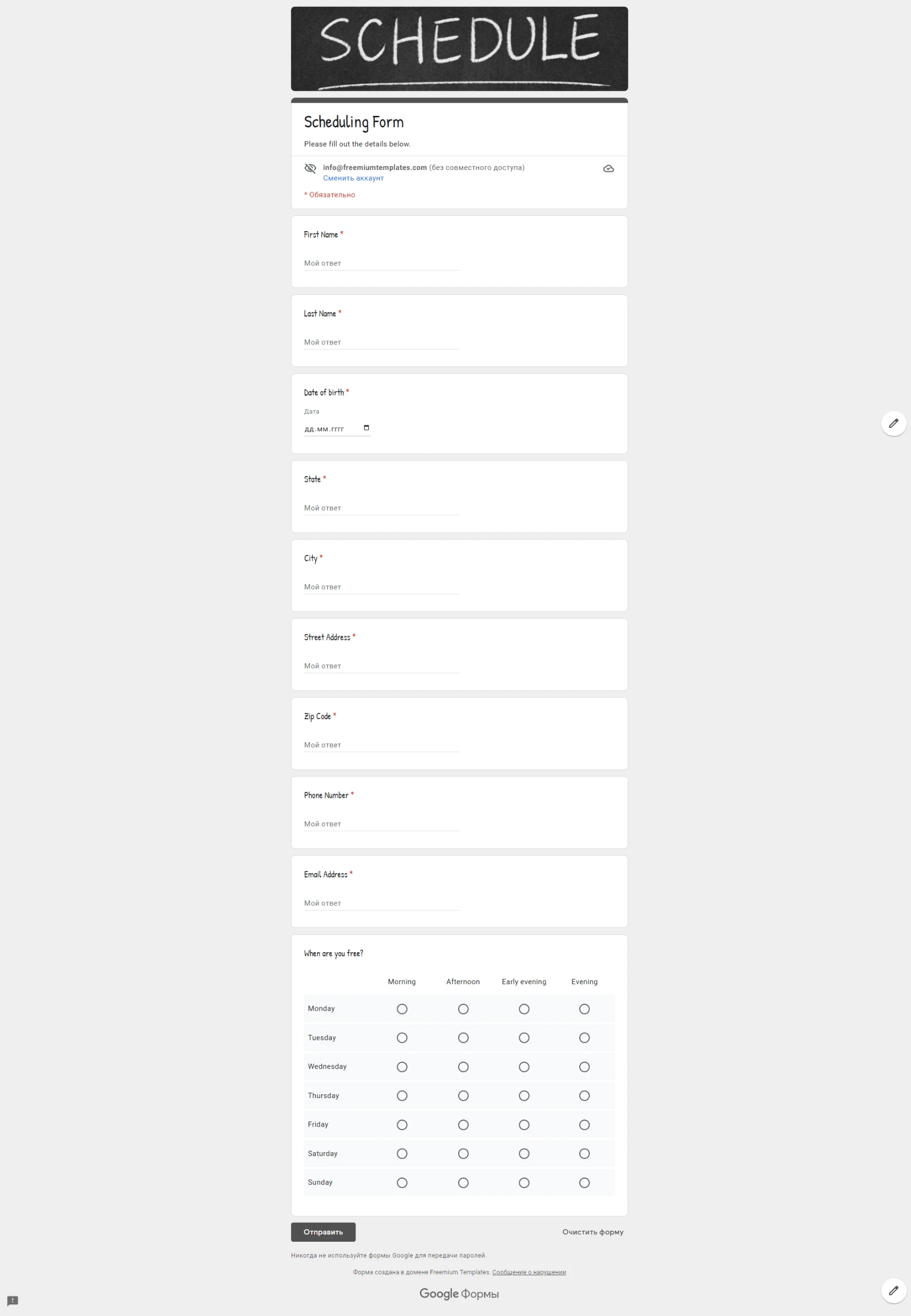 What should be a successful, effective specialist? He must know his business, be able to manage, be able to set goals and achieve them. However, all these qualities are useless if the leader does not know how to properly organize his working time. It is unrealistic to succeed if a person cannot plan his time. This approach applies not only to managers, but also to people of any other profession, but for people managing other workers, this skill is especially important, because it manages not only his own time, but also through a clear system of transferring tasks to his subordinates, and also plans their time. Time is the same resource as people, raw materials, and financial resources.
There is a growing feeling of helplessness in the face of an avalanche of problems that urgently require your intervention and a feeling that lack of time, like lack of air, leads to the fact that problems simply crush a person. All these details lead to a stressful state that further aggravates the situation. The scheduling template for Google Forms represents the most effective method for the planning of the working routine. This approach can bring such benefits as:
An increase of the level of productiveness
An opportunity to take business to the next level of the development
An ability to achieve new results when performing working processes
The scheduling template for Google Forms can allow the individuals to improve their skills in the area of time management. This process requires minimum time and the absence of the need to have experience in the field of text editing and design development. The specialists must consciously and systematically use your time to achieve your goals. The use of the templates makes this goal possible.