Schedule Meeting Template For Google Forms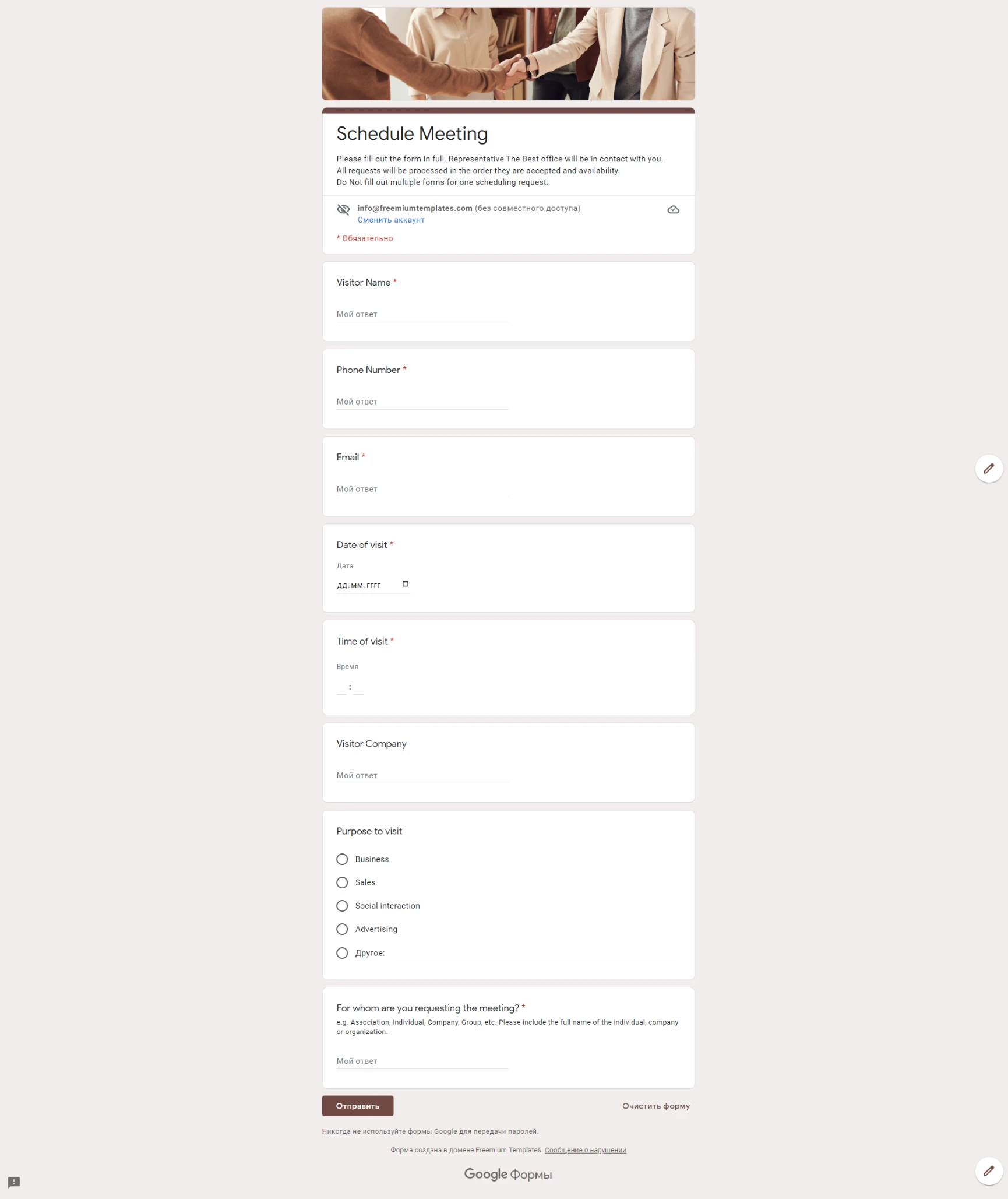 From an informational point of view, business communication is an exchange of information of intellectual and emotional content that is significant for the participants in communication in order to achieve the goals of joint activities. This process requires a proper organization when all participants of the meeting have:
An opportunity to visit it
Time to prepare their tasks
Action plan to perform current assignments
The meeting schedule template for Google Forms is the most convenient way to collect the necessary data about the event and its members. The individuals will have a chance to share the significant data to achieve the desired results of the meeting. A distinctive feature of business communication implies the presence of a self-contained value.
Business communication is included in productive activities aimed at improving the quality of these activities. It does not affect the inner world of the participants in communication. At the same time, the meeting schedule template for Google Forms can become a foundation for the creation of the files for any kind of the meeting that represents an event to meet different needs of the participants.
These documents will improve the process of the organization of the meeting dedicated to the necessity to take into account a wide range of the details to make the procedure as productive as possible. The use of the templates does not require the need to have specific skills and knowledge. all individuals will obtain a chance to perform their professional and personal tasks.
Just use this opportunity by involving the benefits of the innovative technologies into your working routine. This approach will increase your level of productivity. You can enjoy the working process by attracting the other specialists.
Next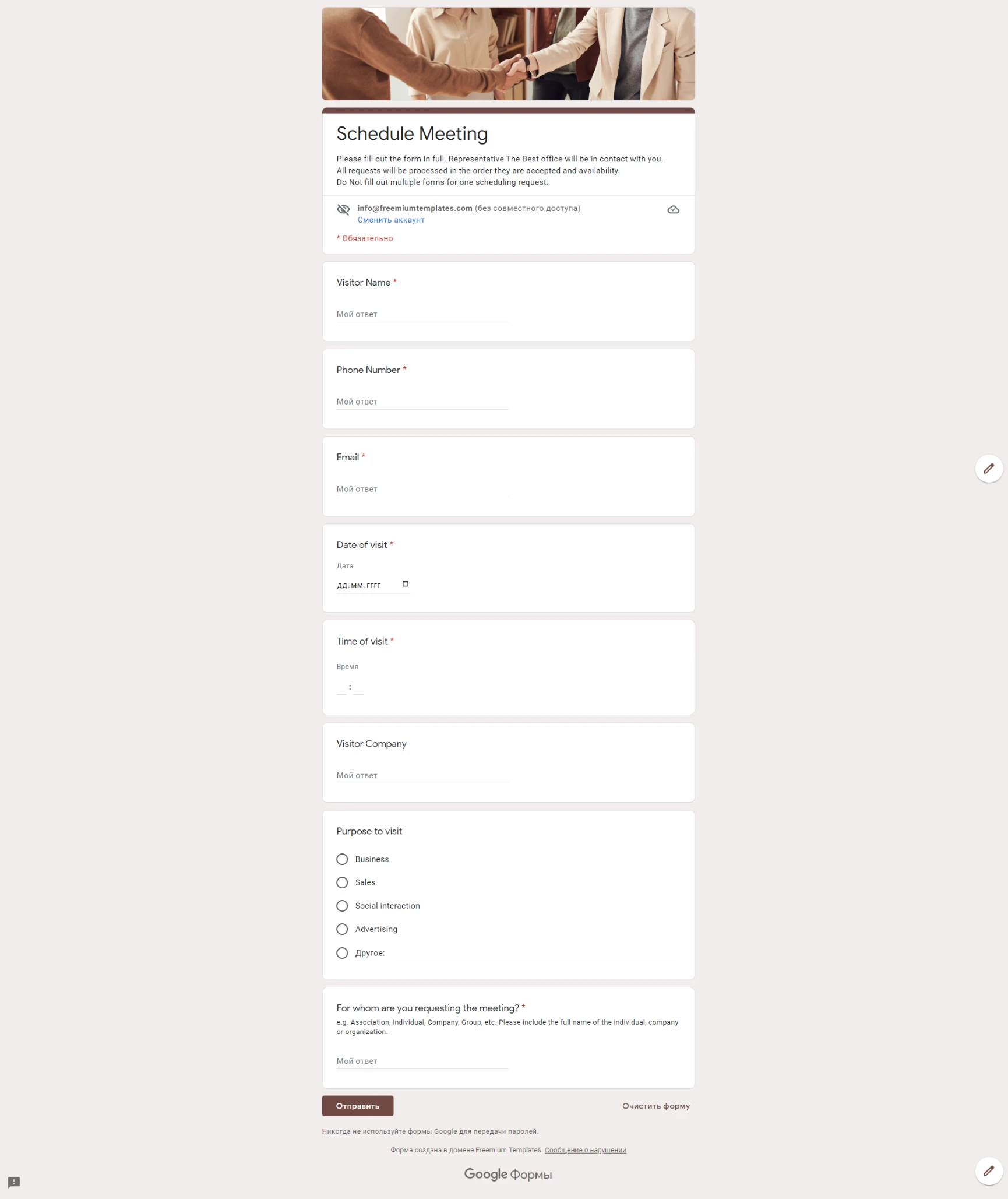 How to edit template in 3 steps?
Step 2

Choose file (in menu)