Likert Scale Survey Template For Google Forms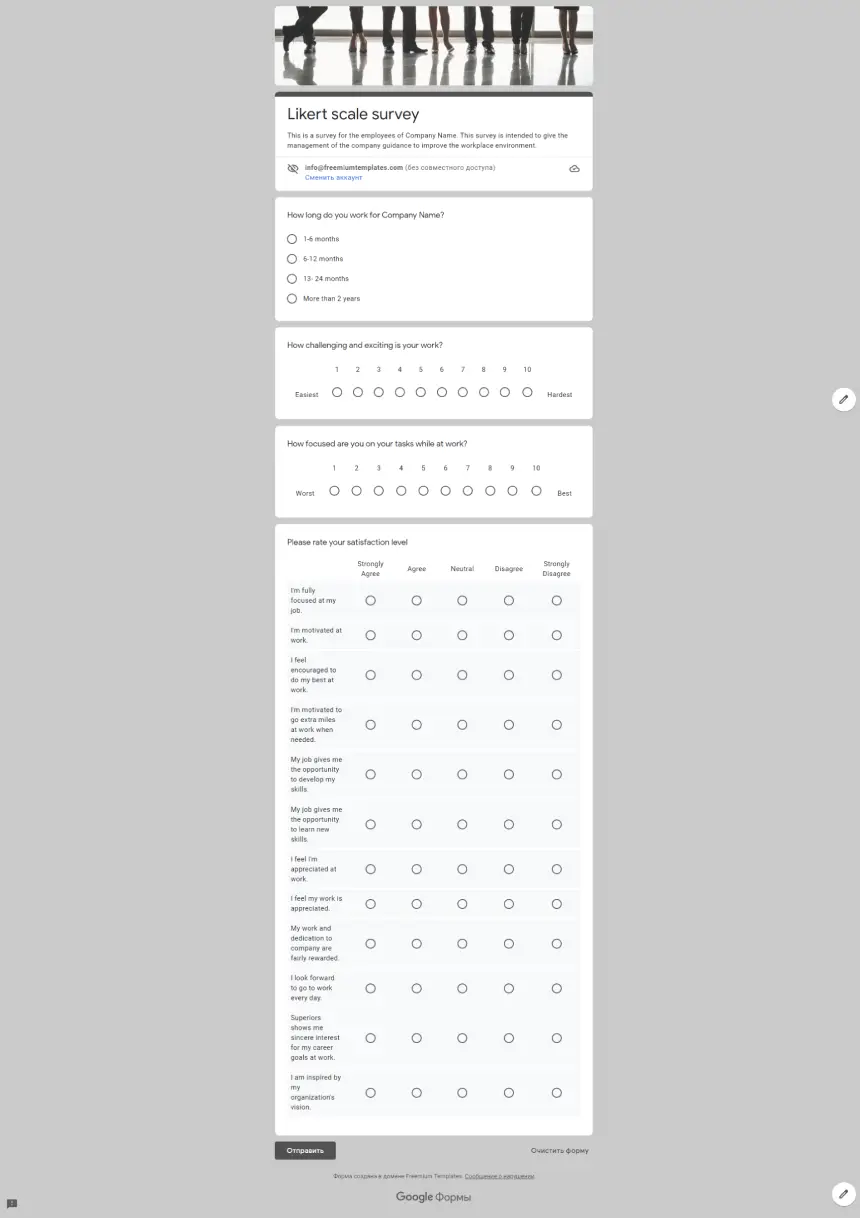 Psychometrics is a branch of applied statistics that deals with the creation and validation of test items. According to the results of psychometric analysis, the test results are normalized and scaled, threshold scores are set, and the quality of test items is assessed. When examining test items, agreement with the model for measuring the responses of all subjects to each test item is analyzed. In this case, for each test item, the total and weighted statistics and their standardized versions are considered.
The template for Google Forms for the development of Likert scale survey can turn into the perfect way for the development of this type of the files needed to obtain the result of the survey in a specific format. The Likert scale usually contains an odd number of characteristic values, with the neutral average response. However, an even number of possible responses when using Likert scale is common.
The Likert scale survey templates for Google Forms can become a foundation to develop the files for:
The improvement of the company's marketing policy
Obtaining accurate results of social research
The promotion of the clients' preferences and desires
In most scenarios, the tried-and-tested Likert scale should be used, which keeps respondents focused and satisfied by asking questions in a simple and direct way. The online resource allows the individuals to develop a wide range of the surveys based on their needs and types of the data that they want to obtain. The Likert scale is easy to create and complete, making it suitable for use in mail and telephone surveys, not to mention face-to-face surveys. The templates can turn into an effective way for the visualization of this type of the survey to make it understandable for a wide audie.
Prev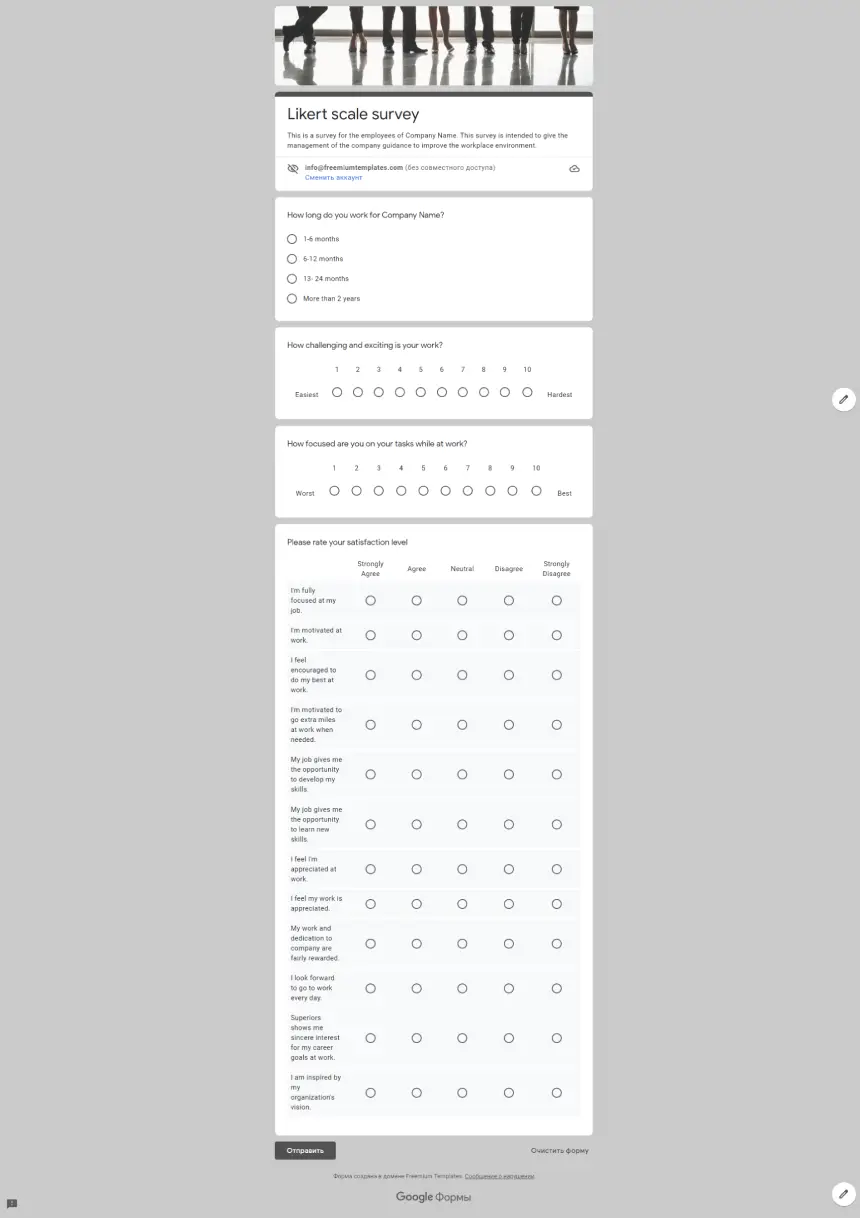 How to edit template in 3 steps?
Step 2

Choose file (in menu)