For Business Template For Google Forms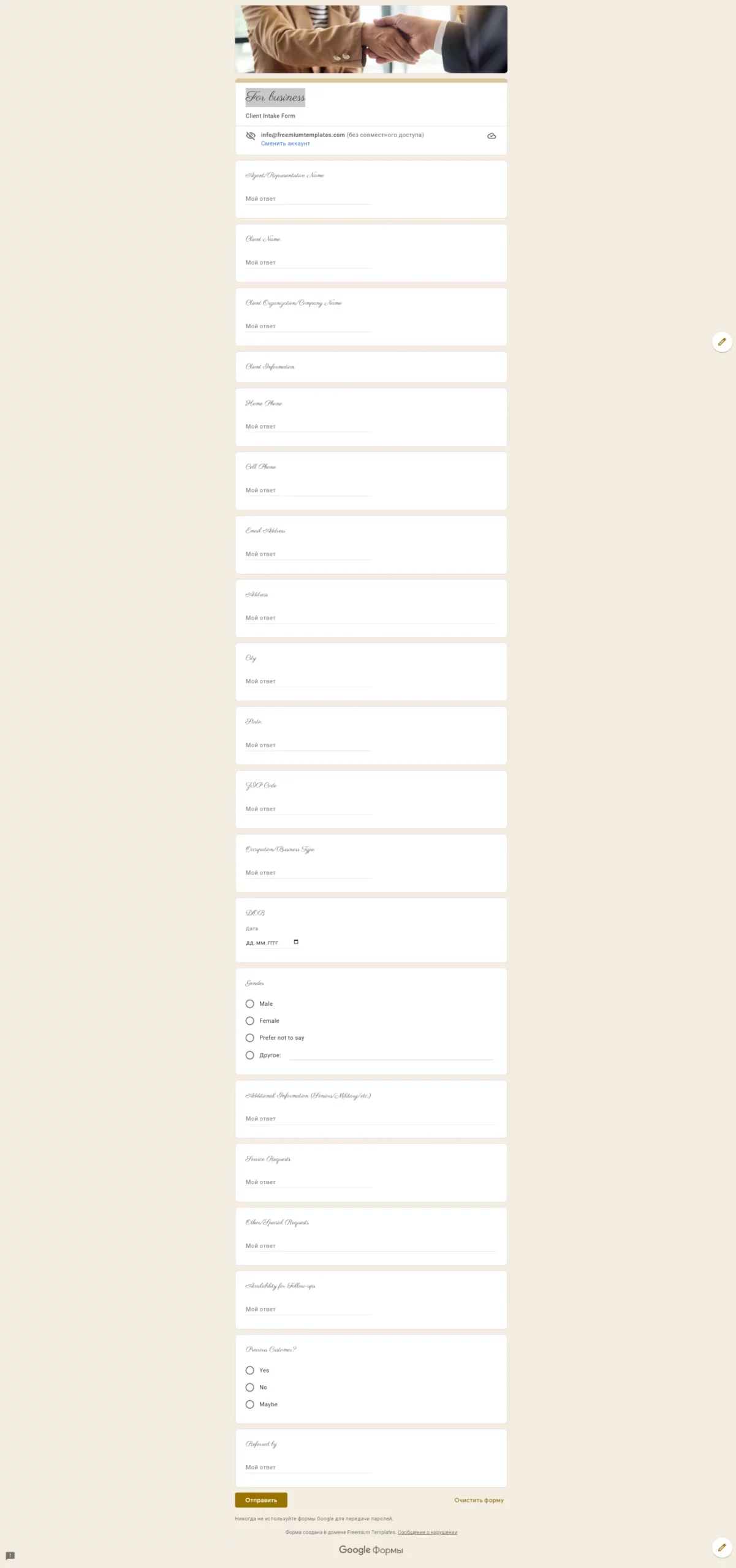 The forms can become the most productive way for the planning of business processes requiring different data to make thoughtful decisions. The business schedule template for Google Forms allows the specialists to create the lists of the questions necessary for the organization of certain procedures taking place in the company. In a market economy, a business plan is a working tool used in all areas of business. The business plan describes the process of the company's functioning. It shows how its leaders are going to achieve their goals and objectives, primarily increasing profitable work. A well-developed business plan allows the company to:
Grow
Gain new positions in the market where it operates
Receive investments and credit resources
Draw up long-term plans for its development and concepts for the production of new goods and services
Choose rational ways to implement them
The use of the business templates for Google Forms does not require any skills and knowledge in this area. you can focus on the development of the questions for the creation of the content for the form. In this case, you will receive necessary data to improve all business processes dedicated to the achievement of certain goals and management of human resources.
The business plan is one of the main documents that determine the strategy of the company. At the same time, it is based on the general concept of the company's development, develops the economic and financial aspects of the strategy in more detail, and provides a feasibility study for specific activities. The implementation of the strategy is based on broad investment programs, compiled as a whole system of interrelated technical, organizational and economic changes for a certain period.
Next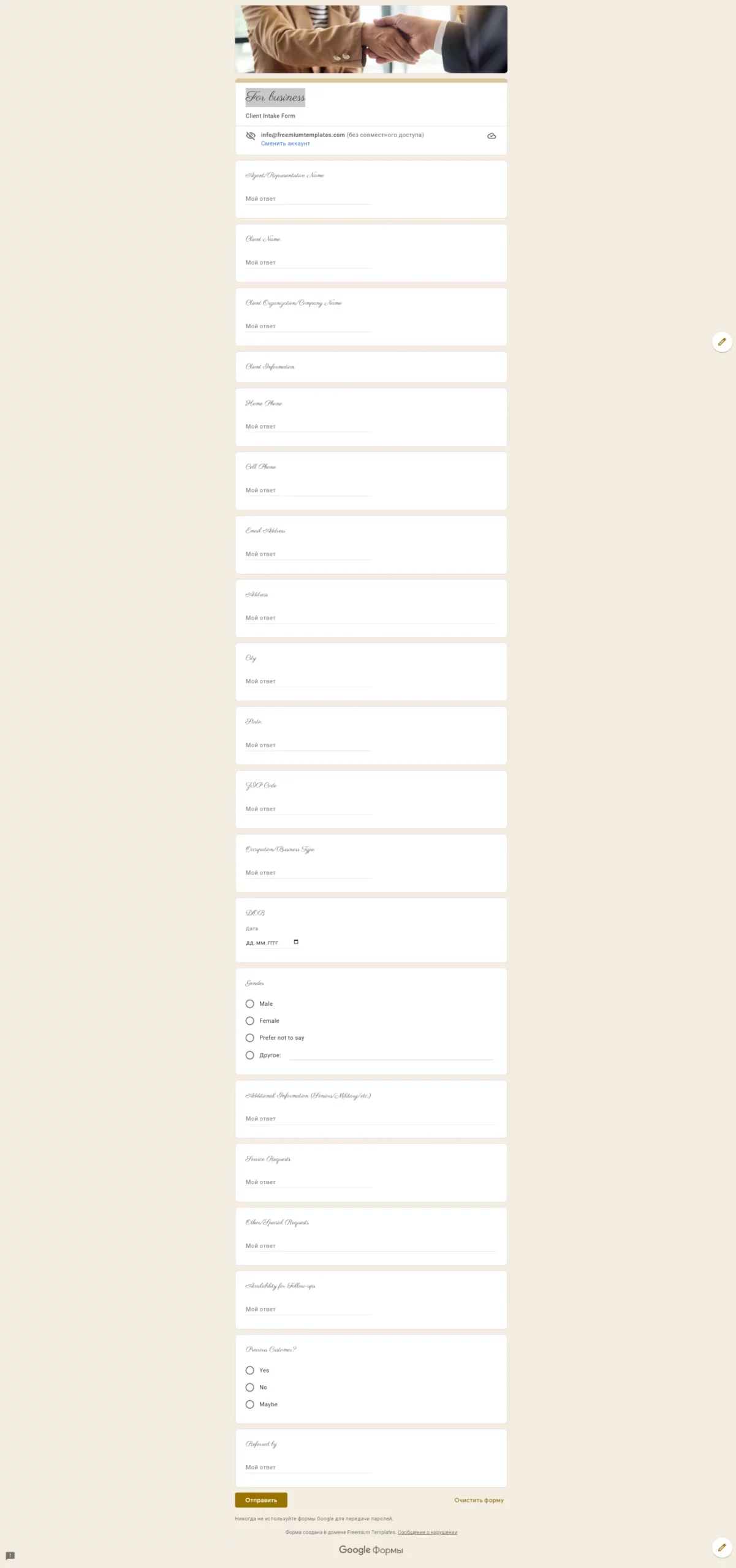 How to edit template in 3 steps?
Step 2

Choose file (in menu)