Spanish Family Tree Template For Google Docs & Word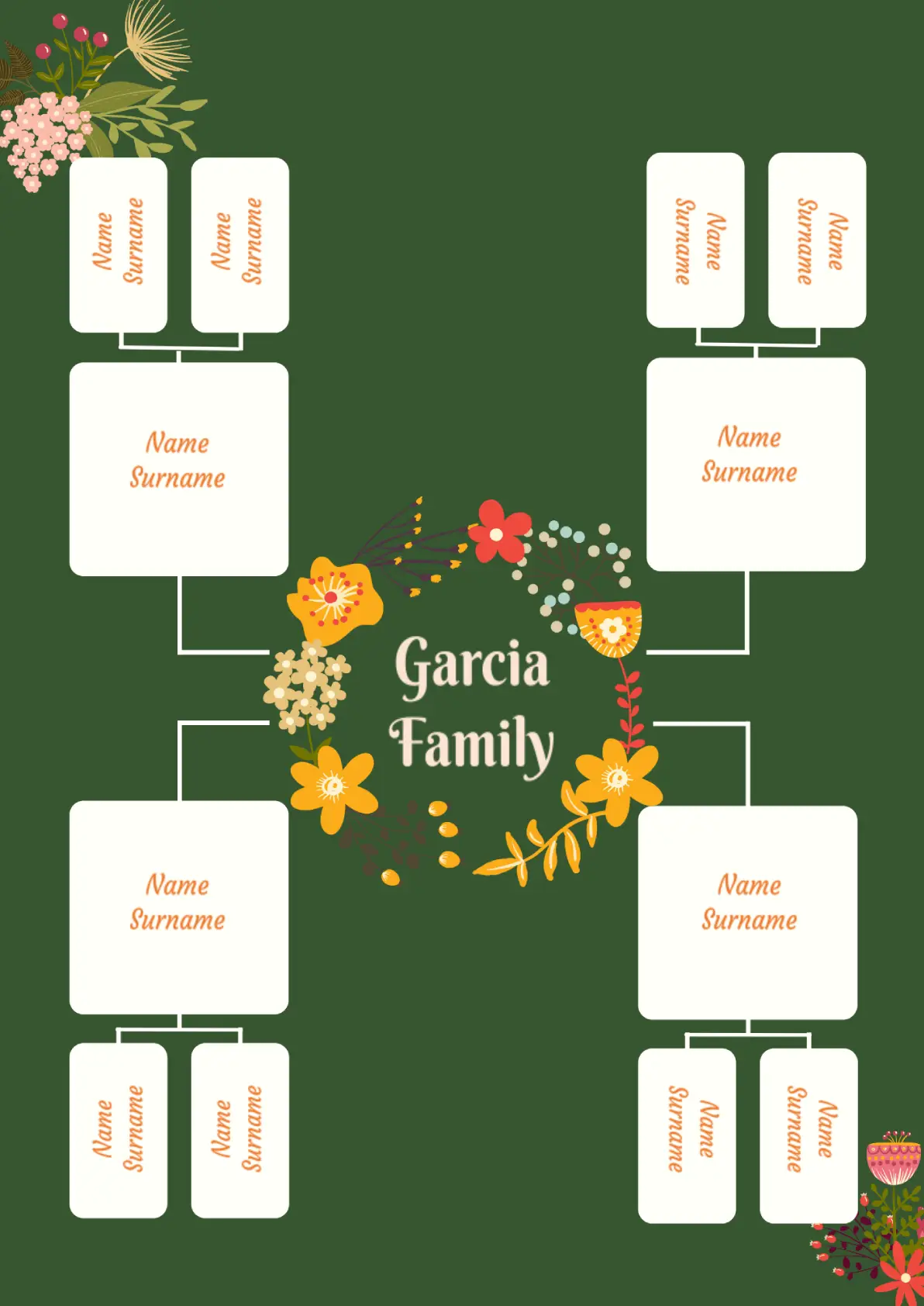 Spaniards also observe family traditions. It is important to note that they are very fond of children. Children are sacred. They are the center of the family. It is customary to celebrate birthdays and name days. They are celebrated especially brightly. Spaniards make every effort to support the family traditions and customs by paying attention to preservation of information about ancestors.
The use of the Spanish family tree template for Google Docs provides the representatives of this nation with an opportunity to develop perfect visual files without the need to have special skills and knowledge to complete this task.
Family traditions in Spain do not imply a large number of children per couple. At the same time, the representatives of this nationality try to support connections between relatives by mentioning their names in the tree and honoring their family role. The Spanish family tree templates for Google Docs can offer their users such options as:
Colorful file design
An ability to changes the details of the composition
An opportunity to include a large number of relatives depicted on a "tree"
All of the users can enjoy free access to the files that allows them to save time and money. At the same time, the individuals can share the access to the documents by turning the procedure of the development of the files into the team building process. All participants in this activity will enjoy it by expressing a desire to continue this tradition.
For Spaniards, discord between mother-in-law and daughter-in-law or son-in-law and mother-in-law is considered nonsense. These couples become best friends. Woman to keep secrets with her mother-in-law and go shopping with her. This approach is one more conformation of the close family connections emerging between relatives.
Prev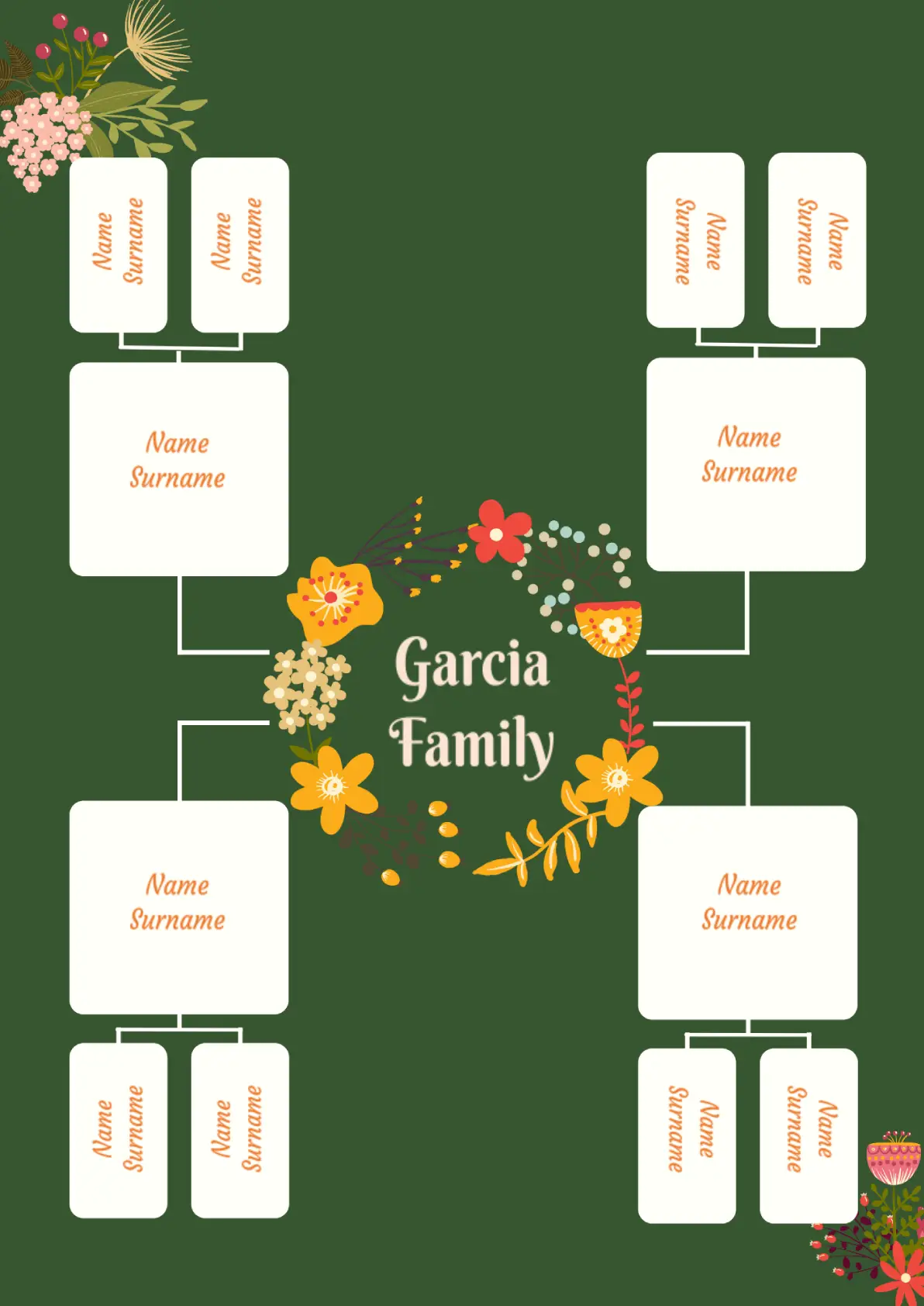 How to edit template in 3 steps?
Step 2

Choose file (in menu)