Old Letter Template For Google Docs & Word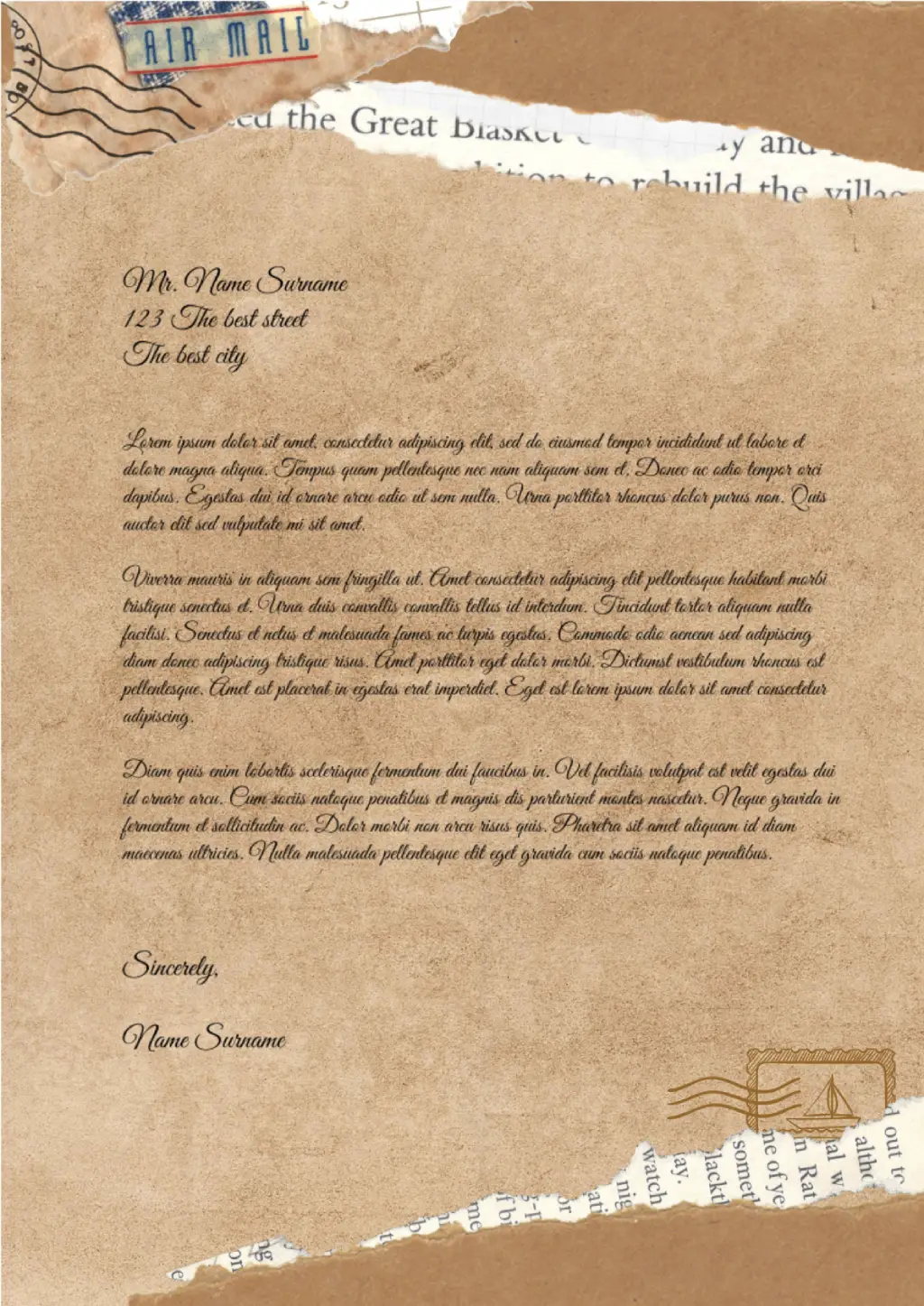 An old-style letter is a great way to please your friend or loved one, because it combines a graceful and unusual appearance with touching and sincere words coming from the heart. This type of the letters can create a special atmosphere by turning into an opportunity to feel unforgettable emotions. The development of such type of the visual documents requires the presence of the skills in the area of:
Graphic design
Structure editing
File formatting
In this case, the use of the old letter template for Google Docs can allow any individual to create these letters in a few clicks. This process will turn into an interesting journey into the world of old memories and parchment paper. The templates have a well-thought-out design that represents crucial details necessary for the creation of this type of the files. At the same time, the old letter templates for Google Docs gives you an opportunity to focus only on the content of the files.
The online resource will complete all other nuances without the user participation. The recipients of such letters will be amazed by the presence of the different details and nuances reflecting the atmosphere of the old correspondence.The templates have no limitations by turning into a tool for the creation of the perfect files that can meet the needs and expectations of the users.
You can enjoy the free access to the gallery with the files. Furthermore, you can provide your friends and colleagues with a chance to take part in the group writing of such letters. This process will bring only positive emotions and turn into an interesting activity for all of its participants. Do not lose an ability to enjoy the advantages of the innovative progress in the form of the templates.
Prev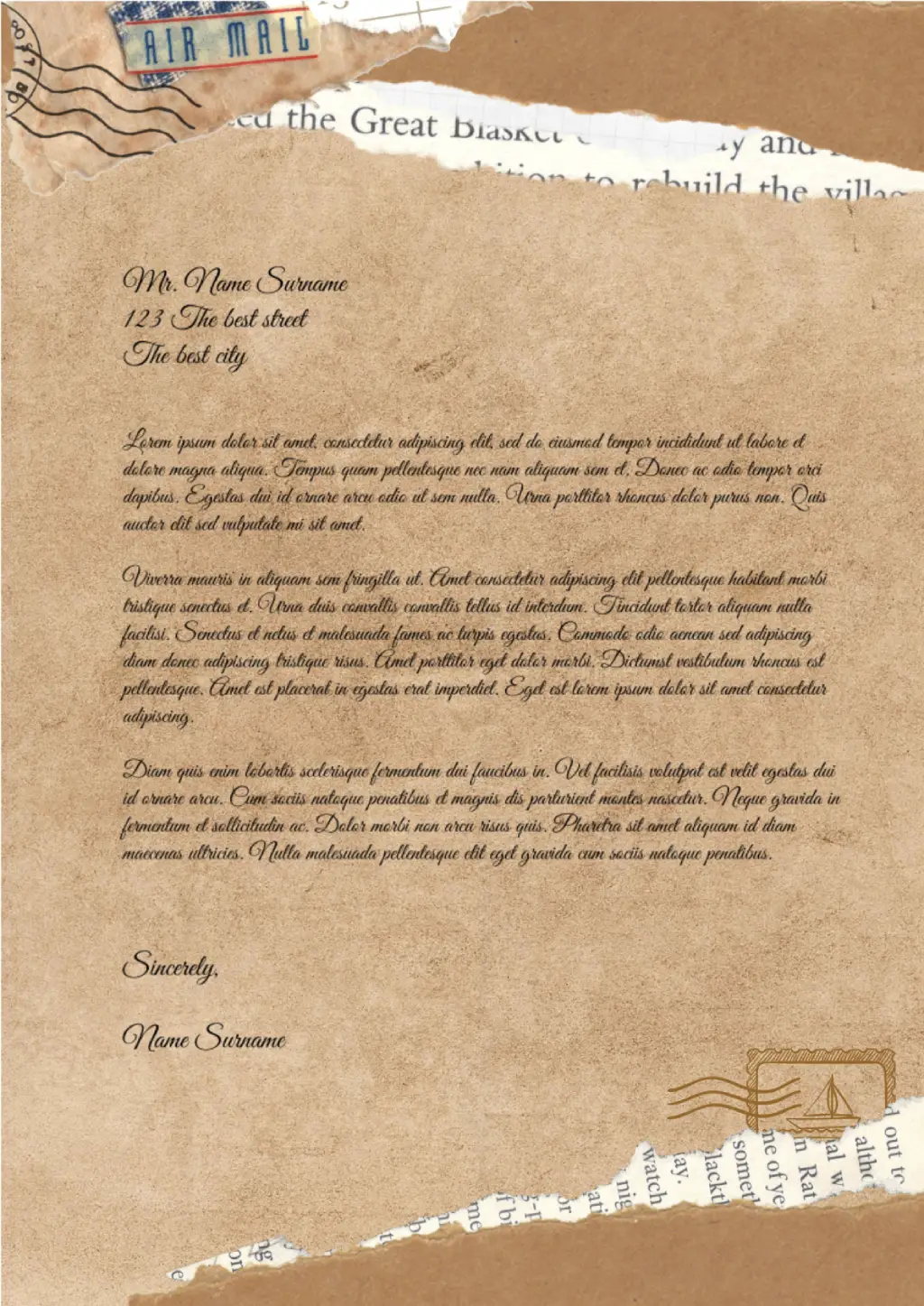 How to edit template in 3 steps?
Step 2

Choose file (in menu)