Meal Plan Template For Google Docs & Word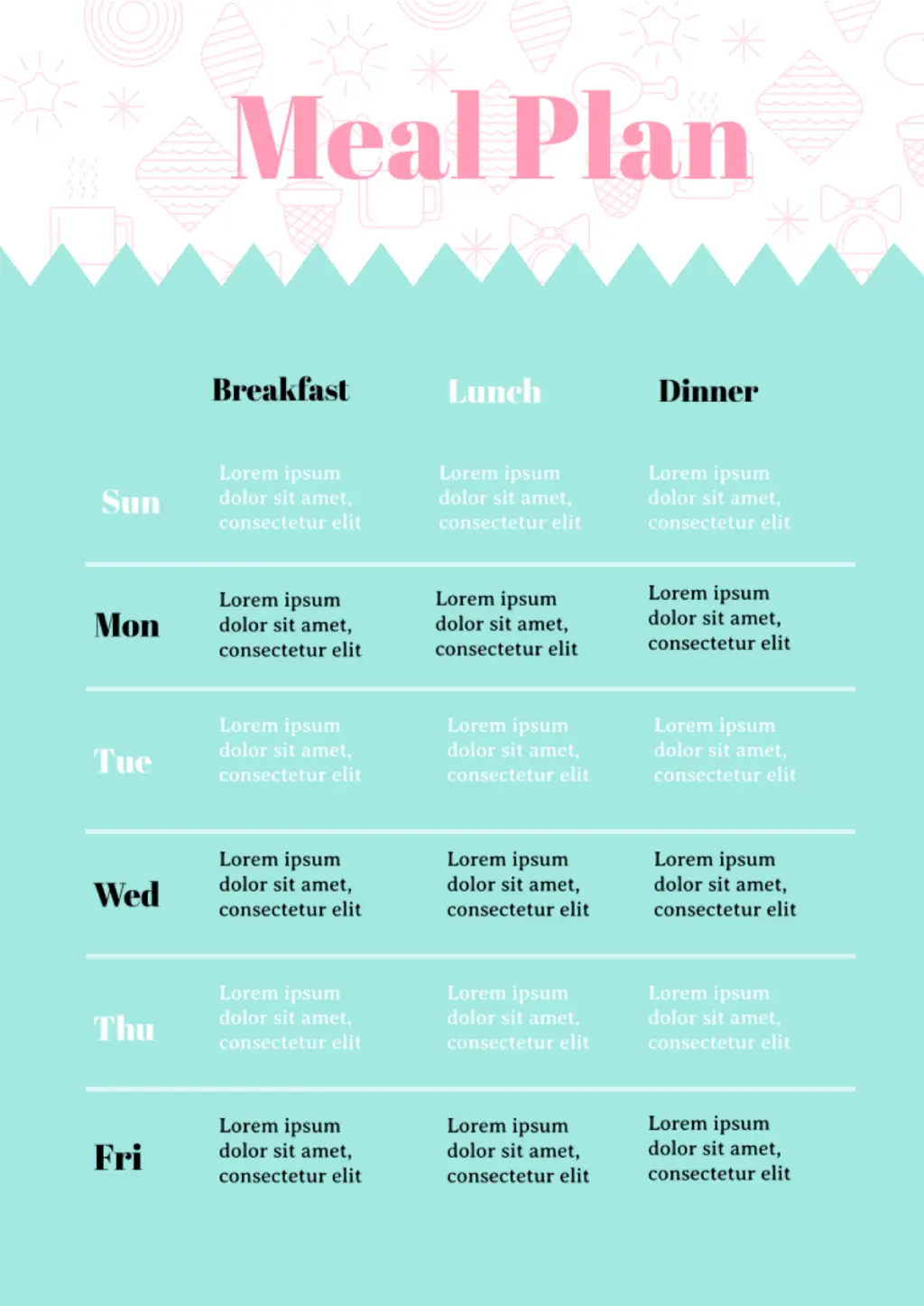 For many people, proper nutrition is the use of healthy foods, taking into account the daily need for calories. However, when planning a diet, it is important to consider the meal schedule. Adjusting it to your appetite and food preferences, you should not focus on weight loss from diets or body weight stability.
In this case, you should make every effort to achieve the right amount of useful trace elements and vitamins from food based on your features of the digestive system. Certain people show intolerance to certain foods. The use of the meal plan template for Google Docs can turn into the most effective way for the development of the daily diet. You can complete this task in a few clicks by enjoying the benefits of balanced nutrition. The meal plan allows you to:
Avoid overeating
Motivates you to lead a healthy lifestyle
Improve health status in general
The meal Google Docs plan templates can offer their users different designs and structures to meet their needs and tasks. The correct nutrition plan for the day includes 5-6 well-balanced meals in terms of volume and composition. Such a schedule helps to achieve the main goal aimed at the necessity to control the level of satiety and hunger hormones that will help to avoid spontaneous overeating, and reduce the volume of a single serving.
Some meal plans involve self-catering, while others provide pre-made meals and snacks. If you don't enjoy cooking, consider meal replacement options such as protein shakes, bars, or ready meals. All of these details can become a basis for the content representing a part of the document. Many physicians also provide patients with a homemade diet or nutrition program. You can describe its details in the files.
Plan Templates

freely? - free

Fitness Plan Template

The fitness plan template for Google Docs can include the details about the graduating workouts for a month or a year.

Plan Templates

freely? - free

5 Year Plan Template

The use of the 5-year plan template for Google Docs can provide the users without the experience in this area with a chance to develop this type of the files in a few minutes by saving time to complete more important working tasks.