Invoice Template For Google Docs & Word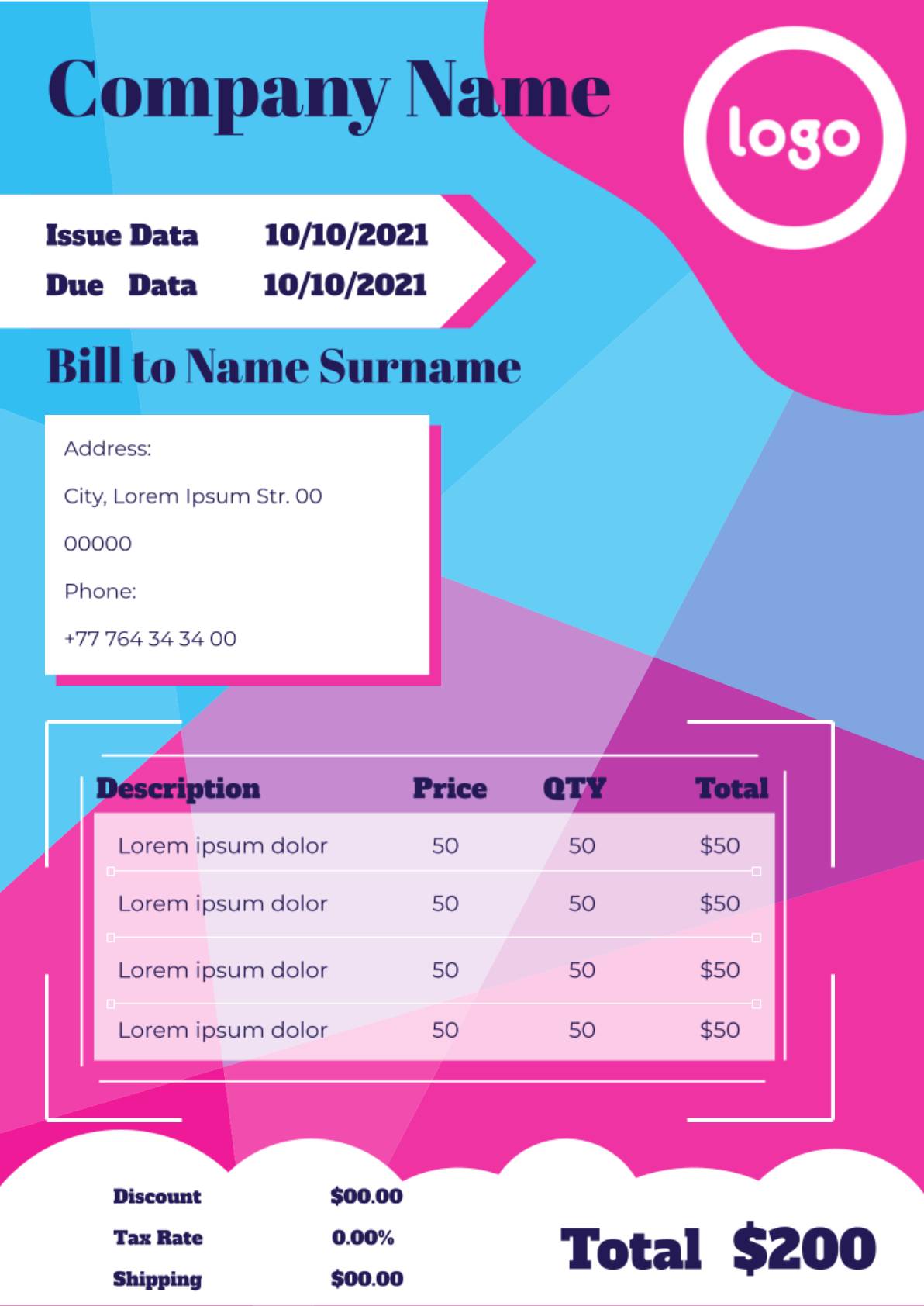 It should be noted that primary and summary accounting documents can be drawn up in paper or electronic form and must contain the following mandatory details:
Name of the document
Date of compilation
The name of the enterprise on behalf of which the document is drawn up
The content and volume of a business transaction
The unit of measurement of a business transaction
The invoice template for Google Docs provides the users with a chance to develop this type of the files in a few clicks without the need to have specific skills and knowledge. Do not lose an opportunity to enjoy the benefits of the innovative progress in the form of editable invoice templates for Google Docs. These files include all necessary details and tools needed to create the documents that can meet the needs of your enterprise. Any supplier organization, executing its part of the transaction for the sale of goods, the provision of services or the performance of work, seeks to receive the payment stipulated by the contract in the shortest possible time.
It is a well-established business practice for a supplier to inform the counterparty of the expectation of payment from him, is to issue an invoice for payment. Invoices for payment are issued to counterparties of the organization upon the provision of services, the sale of goods, and the performance of work stipulated by the agreement of the parties.
The invoice must be drawn up in such a way that the client accepts and pays it without further clarifications and reconciliations to achieve the goal of speeding up settlements. Therefore, the invoice issued must contain all the necessary data by which the buyer can uniquely identify the supplier and goods, works and services for which payment must be made, as well as verify the amount expected to be paid. The invoice template for Google Docs can help users achieve the necessary results.